The Changing Role of Customer Experience Design and Analytics in Today's Retail
Thursday 24 Nov 2022
Online Event
Learning about your customers is key to success in today's retail environment. With the advancements in technology, retailers face increased expectations from customers in terms of the personalised experience but also have more opportunities to provide this. Companies can enrich the customer experience by deploying advanced analytical techniques using customer data. In this webinar, speakers would discuss how customer data is helping companies create value and design better customer experiences. We will also reflect on the ethical implications of data use and how companies can adopt responsible and ethical data management practices.
Watch video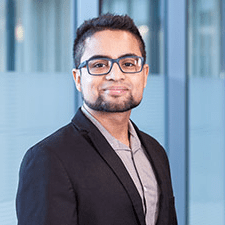 Senior Lecturer (Associate Professor) of Marketing at University of Bristol
Eleonora Pantano
Eleonora Pantano is Senior Lecturer (Associate Professor) of Marketing at University of Bristol. She holds a Ph.D. in "Psychology of Programming and Artificial Intelligence" and she is Senior Fellow of the Higher Education Academy.
Her research activities mainly relate to the development of new retail technologies to improve customer solutions, strategies and management, with emphasis on the role of artificial intelligence, emotional analytics, and machine learning algorithms. Her findings appear in several books and textbooks, and in international peer-reviewed journals (i.e., Annals of Tourism Research, British Journal of Management, Journal of Service Research, Psychology and Marketing).
Digitalisation Lead, Siemens Ireland
Facilitator: Joan Mulvihill
As the Digitalisation Lead for Siemens in Ireland, Joan Mulvihill continues to be at the forefront of driving technology adoption in Ireland. Having held the position of CEO of the Irish Internet Association for 7 years, followed by 2 years as the Centre Director for the Irish Centre for Cloud Computing and Commerce, her role at Siemens builds on Siemens' and her deep commitment to and understanding of the needs of Irish business for their digital transformation. Digitalisation means working differently. Siemens will always work with their clients to meet their operational technology needs with world class products and services and now through Digitalisation, Siemens leverages its domain expertise with clients to transform and create the businesses of their future.
Rehan Iftikhar
Rehan Iftikhar is a Researcher at the IVI, Maynooth University, Ireland, and a Marie Skłodowska-Curie Research Fellow in the PERFORM European Training Network, a Horizon 2020 funded project. He is currently working on the integration of offline and online retail channels as a part of the EU Innovative Training Network, PERFORM. He holds a Master's degree in Engineering Management from University of Exeter, UK. His research interests include digital retail, information systems and big data. His peer-reviewed work has appeared in various journals and conference proceedings such as Journal of Global Information Management, British Food Journal, Academy of Management Global Proceedings and Information Systems Development.
Data Scientist at the Global Strategic Pricing team at RHI Magnesita
Douglas Cirqueira, MSc
Douglas is a Data Scientist at the Global Strategic Pricing team at RHI Magnesita and a Ph.D. candidate and researcher in Data Analytics at Dublin City University. Douglas has a bachelor's in Computer Engineering and a master's in Artificial Intelligence, and he was involved in AI and Data Science projects in universities and companies in Brazil, the USA, and Germany.
Co-Founder and Head of Product at Webio / Co-Founder of ConverCo
Paul Sweeney
Paul has been designing and delivering product strategy for digital business for the last 20 years. An early convert to the power of the internet, and then to the emerging software-as-a-service transformation, he is valued for his ability to turn evolving market and technology trends into defined value propositions that have real tangible meaning to the end user or customer. Over the past 12 years he has worked in marketing, innovation and product roles with the current members of the Webio executive team. He is an industry advisor to The Watson Institute in Waterford, the National Standards Agency Top Team on AI, the University of Limerick's Digital Futures Programme, and is co-founder of ConverCon one of the world's leading conversational technologies conferences.
Moderator:
Joan Mulvihill, Digitalisation Lead for Siemens in Ireland
Speakers:
Eleonora Pantano, Senior Lecturer (Associate Professor) of Marketing at University of Bristol
Doughlas Cirqueira, Data Scientist at the Global Strategic Pricing team at RHI Magnesita
Paul Sweeney, Co-Founder and Head of Product at Webio / Co-Founder of ConverCon
Rehan Iftikhar, Researcher, IVI, Maynooth University