Blue Talks
Global thought leaders exploring the future of society and the role of digital transformation in it
Meet the IVI Thought Leaders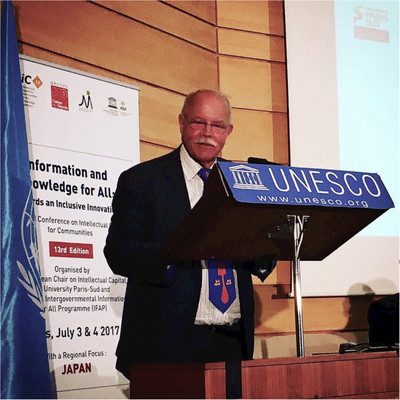 Innovation Luminary Awardee 2017
Prof. Piero Formica
Professor Piero Formica started his career as an economist at the OECD Economic Prospects Division in Paris, then moving to academic institutions. Professor Formica is Founder of the International Entrepreneurship Academy and was Professor of Economics with a special focus on innovation and entrepreneurship at the Jönköping International Business School in Sweden.
Prof Piero Formica is a Senior Research Fellow with the Innovation Value Institute of Maynooth University in Ireland. He is a Guest Professor at the Contamination Lab of the University of Padua and the Business School Esam in Paris. He is also an Advisor of the Cambridge Learning Gateway.
Professor Formica is a Councilor of the World Certificate Institute, a global certifying body that grants credential awards to individuals as well as accredits courses of organizations, and member of the International Advisory Panel of Amrita Center for Responsible Innovations and Sustainable Enterprises (ARISE), Amrita University, India, the Entovation Knowledge Management Network, and IKED (the International Organisation for Knowledge Economy and Enterprise Development).
Professor Formica received several awards and honors that include a Honorary Professor bestowed by the University of Mar del Plata (Argentina), a Guest Professor at King Saud University (Saudi Arabia) and at Curtin University of Technology, Curtin Business School (Perth, WA); a Special International Professor of Knowledge Economics and Entrepreneurship at Beijing University of Aeronautics and Astronautics (China); an International Professor of Knowledge Economics and Entrepreneurship at the Higher Colleges of Technology, United Arab Emirates; a Senior Research Fellow of the Enterprise Research and Development Centre Business School at the  University of Central England in Birmingham; a Visiting Professor of Knowledge Economics and Entrepreneurship at the Jean Monnet Faculty of Political Studies (Second University of Naples, Italy); a member of the Advisory Council of  the Institute for Enterprise and Innovation at the University of Nottingham, and a member of the Board of Governors of the University of Bologna, Italy, where he held the professorship of Economics of Innovation in the Masters of Business Law and Technology Management.
In 2017, Professor Formica received the Innovation Luminary Award "for his outstanding work on sustained contributions to entrepreneurial research, development of the Experimental Labs approach and advocating for an Innovation Renaissance". The Innovation Luminary Award Academy was founded in collaboration between the European Commission supported Open Innovation Strategy and Policy Group (OISPG) and Dublin City Council.
Professor Formica serves as board member of Industry & Higher Education; the International Journal of the Knowledge Economy; the International Journal of Social Ecology and Sustainable Development; the Journal of Global Entrepreneurship Research; the South Asian Journal of Management; and Frontiers in Education. He writes for the digital edition of Harvard Business Review.
Professor Formica has extensively published in the fields of knowledge economics, entrepreneurship and innovation. His published works include: The Experimental Nature of New Venture Creation: Capitalizing on Open Innovation 2.0 (Springer, 2013), co-edited with Professor Martin Curley (former VP Intel Co.), Stories of Innovation for the Millennial Generation: The Lynceus Long View (Palgrave Macmillan, 2013), The Role of Creative Ignorance: Profile of Pathfinders and Path Creators (Palgrave Macmillan, 2014), Grand Transformation towards an Entrepreneurial Economy: Exploring the Void (Emerald Group Publishing, 2015), Entrepreneurial Renaissance: Cities Striving Towards an Era of Rebirth and Revival (Springer, 2017), Exploring the Culture of Open Innovation: Towards an Altruistic Model of Economy (Emerald Group Publishing, 2018), Innovation and the Arts: The Value of Humanities Studies for Business (Emerald Group Publishing, 2020), ECONAISSANCE: The Reimagined School and the Culture of Entrepreneurialism (Emerald Group Publishing, 2020), Nature's Voice: Health and Humanities (bioGraph, 2020), and IDEATORS. Their Words and Voices (Emerald Group Publishing, 2022).
Key pioneering contributor to theory and practice of Intellectual Capital (IC)
Professor Leif Edvinsson
Professor(emeritus) Leif Edvinsson is a key pioneering contributor to theory and practice of Intellectual Capital(IC). The world's First director of IC in 1991. The World´s First Professor on IC at Lund University as well as Polytechnic University. Prototyping in 1996 the Skandia Future Center as Lab for Organisational design. In 1998, awarded by Brain Trust "Brain of the Year" award, UK. Listed in Who's Who in the world. Associate member of The Club of Rome. Cofounder and Founding Chairman of The New Club of Paris. In 2013 awarded the Thought Leader Award by European Commission, Intel and Peter Drucker Association. In 2015 appointed Advisory Board to JIN – the Japan Innovation Network. Appointed 2016 to the Advisory Board of Norway Open Innovation Forum. In 2017 Awarded the KM Award , in Geneva at UN, by www.km[1]a.net
Chairman Cambridge Learning Gateway Ltd
Professor Alan Barrell DBA., FRSA
Alan has worked in Health Care as a frontline medical scientist, in Medical Research, and more recently as Chairman and Chief Executive of large multi-national companies and smaller technology start-ups. His international experience includes the establishment and Chairmanship of a subsidiary in China of a British technology company.  He teaches in Universities in UK, Europe, North America and Asia with Professorships in European and Chinese Universities. He has raised and managed a Venture Capital Fund, is a Business Angel Investor and Trustee of charities. He has been honoured with The Queen's Award for Enterprise Promotion in the UK and with membership as Knight First Class of the Order of the White Rose of Finland for services to Education. His current work is focussed on the commercialisation of research, technology start-ups, understanding Innovation Districts and Ecosystems with a focus on Science Parks and Innovation Centres, together with a special interest in the development of UK-China Education and Trade Relationships. Alan promotes the vision of "A World Without Borders". His career experience has prepared him well to be Executive Chairman at Cambridge Learning Gateway. Camridge and its innovation ecosystem remains a principle pre-occupation.
Professor of Business Enterprise and Innovation and Director of the Venture Academy at Essex Business School, University of Essex
Professor Jay Mitra
Jay Mitra is Professor of Business Enterprise and Innovation and Director of the Venture Academy at
Essex Business School, University of Essex. He has acted as a Scientific Adviser to the OECD
(Organisation for Economic Co-operation and Development) as the Head of the Scientific Committee on
Entrepreneurship for the OECD's Centre for Entrepreneurship and the LEED (Local Economic and
Employment) Programme at its Trento Centre and in Paris. He is a Visiting Professor at the University of
Luneburg, Germany, and has acted in that capacity at University Externado. Colombia, the Institute of
Management Technology, India, the School of Management, Fudan University, and the School of Public
Policy at Jilin University, both in China, at Bologna University, Italy and EDHEC Business School,
France. He is a Fellow of the Royal Society of Arts in the UK.
Jay Mitra also leads the International Entrepreneurship Forum (IEF) a unique network and forum for
researchers, policy makers and business practitioners working on entrepreneurship, innovation and
regional development issues. The IEF has organized eighteen international refereed conferences to date
around the world bringing together academic researchers, reflective practitioners and dynamic policy
makers. Together they explore creatively the many dimensions of ideas generation, opportunity
development, resource mobilisation, capability development, design-led practice, and sustainability which
underpin entrepreneurial and innovative activity across silos and through networks.
Educated at Presidency College, Calcutta University, Jadavpur University, both in Kolkata, India and at
University of Stirling, UK, Professor Mitra trained in the private sector in the UK, worked as a Principal
Officer for local government also in the UK, specialising in economic and business development, and
taught at three other universities in the UK before joining the University of Essex. At Essex he established
the unique and highly successful School of Entrepreneurship and Business (SEB) in 2005 where he
developed a unique portfolio of postgraduate programmes on entrepreneurship and innovation and their
significance for the private, public and social sectors together with the first doctoral programme in
Entrepreneurship at the University. This achievement preceded his contribution to the creation of Essex
Business School in 2008. He also created the first International Centre for Entrepreneurship Research
(ICER) leading it since its inception in 2006, and which has now morphed into The Venture Academy,
scoping entrepreneurship and innovation beyond research to generate new forms of learning, foster
economic development, all involving, students, academic staff, and institutional stakeholders . In 2014-15
he re-established the MBA programme into a successful and viable project, increasing the student intake
six times, and revised and reaccredited the course. These achievements follow the setting up of pioneering
Centres for Entrepreneurship at two other universities in the UK. He has been involved as a principal
investigator and as a collaborator in a wide number of international R&D and Knowledge Exchange
projects in partnerships with universities, business organisations and public bodies from around the world.
Professor Mitra's research, development and knowledge exchange interests include micro aspects of new
venture creation, entrepreneurship, innovation and economic development, migrant entrepreneurship,
entrepreneurship policy, entrepreneurship education and training, socially driven entrepreneurship, gender
and entrepreneurship, and alternative entrepreneurial finance and resource utilisation. He has written
widely on these subjects for refereed academic journals, as policy briefings for major international
institutions and professional magazines.
He is the editor of the new Journal of Entrepreneurship and Innovation in Emerging Economies'
published by Sage. He is a member of various editorial boards of international refereed journals. He has
written and published widely on the subject of entrepreneurship, innovation and economic development
with significant contributions to international refereed journals, through books, chapters in leading
research monographs, at refereed international conferences, seminars, symposia and workshops. His work
has attracted best research paper awards in both the UK and the USA. His latest book is
'Entrepreneurship, Innovation and Economic Development, (2nd ed) published by Routledge, which
follows the recent publications of 'The Business of Innovation', published by Sage in 2017, and
'Entrepreneurship and Knowledge Exchange, (2015).
He also set up two new businesses and has been directly involved in supporting the creation of numerous
new ventures in the UK, including those of his students. He is a Board member of the International
Network for Small and Medium Sized Enterprises (INSME), based in Rome. Italy. He has also acted as a
member of the Ethical Investment Committee of the European Business Angel Network
Associate Professor at the School of Economics and Business, Kaunas University of Technology
Dr. Lina Užienė
Dr. Lina Užienė is an associate professor at the School of Economics and Business, Kaunas University of Technology, where she implements scientific research projects and delivers courses in Intellectual Capital Management, Knowledge Management, Digital Organization Management, Strategic Management, Business Valuation and Investor Relations Management, etc.
She has been acting as a director of Management Study Programs at the university in the period of 2016-2019 which successfully resulted in a portfolio of six study programs delivered for bachelor and master students as well as corporate executives.
Since 2005 she holds a Ph.D. degree in Management and Business Administration. Since 2009 she works as an associate professor. She is one of the coordinators of the Open Innovation Research Cluster at the University, responsible for the research stream on open innovation measurement and metrics.
Her research focuses on national policy-making based on the effective management of intellectual resources and the development of innovation-oriented infrastructures. Her current research projects are mostly oriented toward corporate digital transformation.
She is a member of several scientific committees and bodies responsible for the development of methodologies and transfer of knowledge from educational systems to business practice, such as Baltic Management Development Association, International Society for Professional Innovation Management, KM4Dev and others. She is a board member at the New Club of Paris the aim of which is to support nations, regions, cities, communities, and organizations in their transformation into a knowledge society.
She acts as a national and international expert on knowledge management, intellectual capital management, and digital transformation management issues, is an author of more than 40 academic publications, books, and chapters, a consultant, a research project manager, and an inspirational speaker to promote knowledge economy leadership and intellectual capital development via educational forums and platforms.
Areas of Interest/Expertise
Research:  Intellectual capital measurement and management, knowledge management practices, corporate digital transformation, open innovation, and national policy-making based on effective management of the intellectual resources.
Teaching: Intellectual Capital Management, Intellectual Property Management, Digital Organization Management, Strategic Management, Business Valuation and Investor Relationship Management (MBA courses).
CEO of Entovation International
Lynne Schneider
Ms. Schneider has over 30 years of experience in the defense industry and international economic development initiatives.  She has a successful track record providing innovative strategy and policy solutions to senior defense officials/military on a global scale in the Middle East, Europe and NATO.  Ms. Schneider has extensive knowledge of Department of Defense policy/processes, principals fostering change and designing and directing large-scale innovative projects for the Federal Government and private sector applying in the areas of innovation, knowledge cities, crisis response, economic development and micro-business initiatives. She has worked for three Presidents at the Department of Defense and most recently served as Senior Advisor to the Secretary of the Army for Stability Operations (2006-2008) and Chief Management Officer (2019 -2021) at DoD. Ms. Schneider has also served the Secretary of Defense directly on three advisory boards and was the deputy director of the Defense Business Board under Secretary Rumsfeld.
Ms. Schneider recently retired from the US Army Reserve after 35 years as a Lieutenant Colonel in the 361st Civil Affairs BDE located in EUCOM.    She is an expert in stability operations with a concentration on Theater Security Cooperation, stabilization strategies for economic and national security, reconstruction, emergency response.  She has received the Bronze Star and Combat Action Badge.
She is currently the CEO of Entovation International, a global innovation and knowledge management consulting firm bringing innovative strategies, culture change and disruptive technologies for collaborative advantage to companies and government. She serves on several boards including the ISOA Advisory Board.
She received her Masters Degree from George Mason University in Information Systems and is currently working to complete her Doctorate at Grand Canyon University in Arizona in Business Administration.  She holds several certifications including two in Knowledge Management; Artificial Intelligence and Advanced Concepts.
Professor of Electromagnetic Processing of Materials, Vice Rector for Innovation and Industry relations, Department of Industrial Engineering, University of Padova
Fabrizio Dughiero
Full Professor of Electrical Engineering and Electromagnetic processing of Materials at the Department of Industrial Engineering. He is Vice Rector for Innovation and Relations with Industries at the University of Padua. His research deals with industrial, biomedical and "food" applications of Electroheat Technologies and in particular microwave, radio frequency and induction heating. He has been coordinator of some European projects and is author of more than 200 scientific papers, of which over 150 classified in WoS and SCOPUS. He is inventor or co-inventor of 15 patents and has founded two research firms (spin offs of University of Padua).
He is director of the Contamination Lab of Veneto, the only trans-disciplinary learning experience offered to students of the University of Padua. He has been president of the SMACT Competence Center, a public-private partnership company created as part of the Industry 4.0 program of the Ministry of Economic Development and he is member of the board of directors of the Unismart Foundation. For a few months he has been sitting on the board of directors of the "Le Village" business accelerator of Credit Agricole of which the University of Padua is a member. He is director of a post graduate course about Open Innovation Management for SMEs entrepreneurs and managers.
https://www.linkedin.com/in/fabrizio-dughiero-2b770721/
Thought Leaders – Blue Paper Abstracts
Prof Piero Formica – Transformative Insights into Digital Transformation and Innovation