IVI Annual Summit 2021
Digital Transformation - The Path to the Future!
November 19th 2021
The theme of the summit, in line with the ethos and mission of the IVI, is Digital Transformation – The Path to the Future!
The event will bring together academic researchers and industry leaders across various sectors, strengthening the connection between industry and digital transformation researchers.
With keynote addresses and parallel panel discussions, this summit will discuss some of the key questions challenging digital transformation researchers and industry leaders today.
IVI Annual Summit – Agenda
November 19th 2021 | GMT [Dublin]
Vision for IVI
Prof Markus Helfert, Director Innovation Value Institute
Welcome address
Prof. Eeva Leinonen, President, Maynooth University
Morning Keynote Addresses
Chair, Siobhan Keogh, Regional Skills Manager, Mid East Regional Skills Forum
Morning Keynote Address
Leo Clancy, CEO, Enterprise Ireland
Morning Keynote Address
Emer McCarthy, Group Strategy and Ecommerce Director at Kilkenny Group
Morning Keynote Address
Declan Hadley, Business Development Healthcare, Cisco
Morning Keynote Address
Anne Flanagan, World Economic Forum
Plenary Panel: Digital Transformation Research Landscape
Chair: Prof Brian Donnellan, Vice President of Research and Innovation
Panel: Dr Brian Fitzgerald, Director of LERO |  Helen Burke, Vice President IDA Ireland |
Dr Siobhan Roche, Director of Industry, Science Foundation Ireland
As we move into the post-Covid era, it is important to consider what the digital research agenda should be. The panel will discuss the research and supports landscape in light of national and European strategies and megatrends as well as the importance of policy being informed by what's happening on the ground with businesses and agencies.
Open Innovation Research: The Digital Health Capability Maturity Framework
Chair: Laura Clifford, Enterprise Ireland
Panel: Martin Curley, HSE |  John Shaw, Legato | Maeve McGrath, Roche
A core group of collaborators from the IVI, the technology industry and the healthcare sector have been working to develop the Digital Health Capability Maturity Framework for assessing and improving the digital maturity of health and wellbeing ecosystems. This panel will explore the progress in this field and discuss the importance of open innovation collaborations in driving large-scale digital transformations.
Digital Health Transformation: Is it Empowering People or Machines?
Host: Dr Marco Alfano                 Chair: Laura Clifford, Enterprise Ireland
Panellists: Dr Silvana Togneri MacMahon, Dr Alberto Sanna, Dr Joseph Stancanello, Dr Avril Kennan
This panel will discuss the use of new technologies in healthcare and their interaction with people to understand the "right" balance between technology potential and human knowledge/experience. Panel members will discuss how this can contribute to create virtuous circles inside the different health and wellbeing ecosystems.
What is the Next Step on the Retail Digital Transformation Path?
Chair: Professor Wolfgang Weitzl
Panellists: Stephan Fetsch, Ciarán Crean, Orla Cooney
Digital retail has exponentially grown in the past 18 months, but what are the next challenges, and opportunities, for this dynamic sector? Panellists will discuss how digital transformation will continue to drive innovation in retail.
Digital Construction: EU & US Challenges for BIM Adoption
Chair: Aonghus O'Keeffe
Panellists: Ralph Montague, Kimon Onuma, Michael Earley
Building Information Management panel aims to concentrate on the challenges facing partitioners in EU and US in relation to the adoption of BIM. The experts from EU and US will share their experiences. This follows with a discussion on the current solutions used by industry and government to these challenges.
Leapfrogging to the Data Ecosystem of the Future
Chair: Ray Walshe
Panellists: Carol Murphy, John Durcan, Declan Deasy
Expert panel members will discuss how we can leapfrog the current data ecosystem to build a structure that encompasses current technological, user, regulatory and policy requirements in various sectors. The discussion will focus on how this can be achieved while addressing all aspects of the ecosystem.
How Close are we to Achieving Sustainable Net Zero Smart Regions Districts?
Chair: Oliver Schwabe
Panellists: Beatrice Heneghan, Dirk Ahlers
Repositioning regions as the drivers of economic and ecological sustainability is the next goal in smart region development. The panel will discuss how far we are from achieving this and the impact of the digital divide.
The Next Frontier of Smart Manufacturing
Chair: Joan Mulvihill
Panellists: Conor McCarthy, Prof Jan vom Brocke, John McGloughlin, Dr Edgar Galvan
Panellists will discuss the latest innovations in smart manufacturing, in particular the exploitation of data, analytics and AI. In addition, the next challenges and opportunities in this field will be discussed.
The Rethink | Redesign Programme: Digital Transformation Paths for SMEs
Chair: Martin Delaney
Panellists: Wendy Slattery, John Murat, Allan Shine
Digital transformation has equal importance for SMEs as for large enterprise, and in some cases can be even more significant in its impact. The panel will discuss how SMEs can take their first steps on the path to digital transformation.
People-Centric Agile Enterprise Architecture
Chair: Joe Timoney
Panellists: Prof Dimitris Karagiannis, Feargal Ryan, Dr Viviana Bastidas
Enterprise Architecture methodologies are being used to architect digital transformation in enterprise. The panel will discuss the importance of increasing the agility of these architectures and people-centric orientation.
Afternoon Keynote Addresses
Chair: Joan Mulvihill, Digitalisation Lead, Siemens Ireland
Afternoon Keynote Address
Dr Stephanie Woerner, Research Scientist at the Center for Information Systems Research (CISR),MIT
Fireside Discussion
with Joan Mulvilhill, Dr Stephanie Woerner & Prof Markus Helfert
IVI Awards Presentation & Summit Closing
Speakers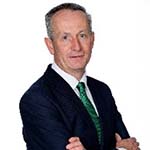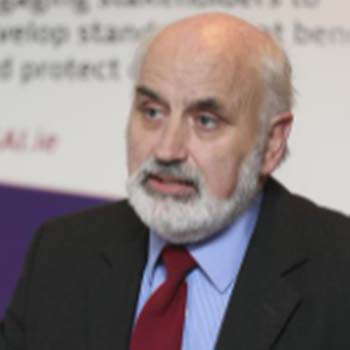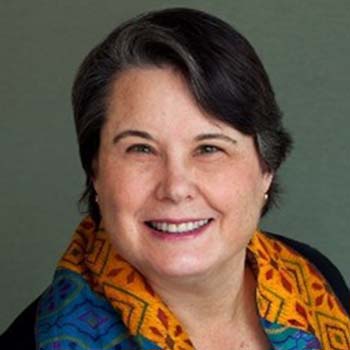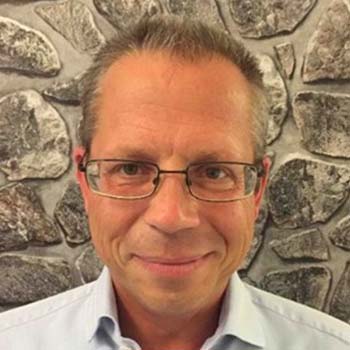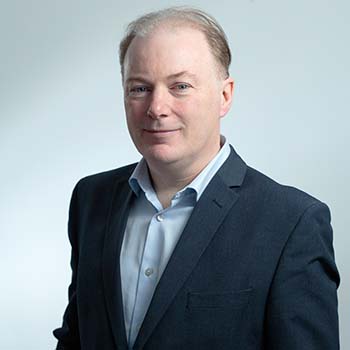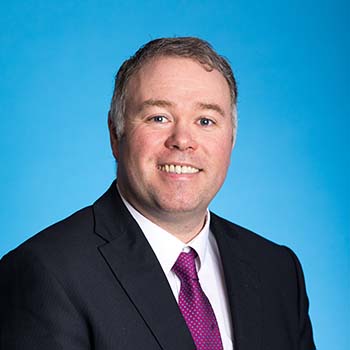 CEO, Enterprise Ireland
Leo Clancy
Leo Clancy is the newly appointed Chief Executive Officer of Enterprise Ireland, the state agency that helps Irish companies to start, grow, innovate and win export sales in global markets.
Before being appointed as CEO of Enterprise Ireland, Leo led the Technology, Consumer and Business Services sector as well as IT, Marketing Communications and Corporate Services at IDA Ireland and was a member of the Executive Management team. In that role, Leo worked extensively with global technology and services companies invested in Ireland.
Prior to his public sector career, Leo spent 17 years in the telecommunications industry, including in a number of management, technical and engineering roles. He was part of the senior leadership team at e|net, a high-growth Irish wholesale broadband provider and spent his early career at Ericsson, primarily working on global services for deployment of mobile and fixed networks.
Leo is a frequent contributor to press interviews, conference speaking and blogs. On behalf of Enterprise Ireland, he is a member of a number of cross-departmental and cross-agency groups.
Leo graduated from Dublin Institute of Technology with a First-Class Honours degree in Electronic and Electrical Engineering in 1996. He grew up on a farm in County Tipperary and retains a strong fundamental understanding of the agricultural and food sector, in addition to his broader business experience of technology, services and manufacturing industries.
Vice President of Research and Innovation, Maynooth University
Professor Brian Donnellan
Professor Brian Donnellan is Vice President of Research and Innovation, and Professor of Management Information Systems at Maynooth University.
Previous senior management positions in Maynooth University include  Vice President of Engagement and Innovation, Vice President and Dean of International Affairs and Academic Director of the Innovation Value Institute. He is active researcher in four Science Foundation Ireland research centres.
A native of County Clare, he graduated from University of Limerick with a B. Engineering in Electronic Engineering, an MBA and PhD (Computer Science and Information Systems). Prior to becoming an academic, Brian spent 19 years working in the IT industry, where he was responsible for Computer-Aided-Engineering for New Product Development.
President, Maynooth University
Professor Eeva Leinonen
Professor Eeva Leinonen joined Maynooth University as President in October 2021, after five years of service as Vice Chancellor and President at Murdoch University, Perth, Australia.
Professor Leinonen was born and raised in Finland, where she completed her schooling. She and her two brothers were the first in their family to attend university. Her own experience has cemented her belief in the role of education as a social equaliser, with the power to transform for the better the lives of individuals, families and whole communities.
As part of her education in Finland Professor Leinonen spent a year as an exchange student in Michigan, USA, prior to entering university in England, where she studied linguistics and psychology. She obtained a BSc (Hons) in Linguistics and Psychology (First Class) from Aston University, UK; MPhil in Text Linguistics from Exeter University, UK: PhD in Clinical Linguistics from De Montfort University, UK; Docent (Higher Doctorate) from her hometown university, University of Oulu, Finland; and DSc (Honoris Causa) from Aston University, UK.
Professor Leinonen's academic research focuses on pragmatic language processing deficits in children and young adults with autistic spectrum disorders. She collaborates with colleagues in Finland and Italy, including recent work on cross-cultural comparison of pragmatic development in typically developing children in these two cultural contexts. She also speaks and writes about higher education topics, including institutional leadership, curriculum and technology enhanced learning.
Professor Leinonen has extensive experience in higher education in the United Kingdom, Europe, Australia and internationally. Prior to joining Maynooth University, she spent over eight years in Australia, where she first held the position of Deputy Vice Chancellor (Education) at the University of Wollongong and then Vice Chancellor of Murdoch University.
Research Scientist, Center for Information Systems Research (CISR), MIT Sloan School of Management
Stephanie L. Woerner
Stephanie L. Woerner, Ph.D. is a Research Scientist at the Center for Information Systems Research (CISR) at the MIT Sloan School of Management. Stephanie studies how companies use technology and data to create more effective business models and how they manage the associated organizational change. Her co-authored articles include "Thriving in an Increasingly Digital Ecosystem," (named one of the top articles of the decade by SMR), "It Pays to Have a Digitally Savvy Board," and "Does Your C-Suite Have Enough Digital Smarts?" in Sloan Management Review. In 2018 Stephanie and Peter Weill published What's Your Digital Business Model? Six questions to help you build the next generation enterprise, (Harvard Business Review Press, 2018). Stephanie, Peter Weill and Ina Sebastian are writing a book on digital business transformation, Future Ready: The four pathways to capturing digital value, forthcoming in Fall 2022. She earned her Ph.D. in Organizational Behavior from the Stanford Graduate School of Business.
Director, Lero–the Irish Software Research Centre
Brian Fitzgerald
Brian Fitzgerald is Director of Lero–the Irish Software Research Centre where he previously held the role of Chief Scientist. He holds an endowed professorship, the Krehbiel Chair in Innovation in Business & Technology, at the University of Limerick, where he also served as Vice President Research. In 2019, he was elected President of the Association for Information Systems, the global body for information systems worldwide.
He holds a PhD from the University of London and his research interests lie primarily in software development, encompassing open source and inner source, crowdsourcing software development, agile and lean software development, and global software development. His publications include 17 books, and almost 200 peer-reviewed articles in the leading international journals and conferences in both the Information Systems and Software Engineering fields, including MIS Quarterly (MISQ), Information Systems Research (ISR), IEEE Transactions on Software Engineering (TSE) and ACM Transactions on Software Engineering Methodology (TOSEM). Prior to taking up an academic position, he worked in the software industry for about 12 years, including positions with Citibank in Frankfurt and Brussels.
CEO, Beauty Buddy
Wendy Slattery
Wendy Slattery is an award-winning businesswoman and the co-founder and CEO of Beauty Buddy. Her background in business development, corporate sales, retail and project management has enabled her to lead a committed team, who together with strategic partners are working to deliver the vision of Beauty Buddy.
Beauty Buddy is a data analytics company for the beauty and cosmetic industry. Data is gathered through an app with thousands of engaged beauty consumers. A sort of TripAdvisor for beauty and cosmetic products. We then partner with brands and retailers to give them targeted product sampling, unique data insights and product reviews.
As an Enterprise Ireland HPSU client, they have raised a pre-seed round and are currently raising their seed round. Wendy also took part in New Frontiers, NDRC Portershed, DCU Female High Fliers and Google's Adopt a Start-up. Wendy won an AIB Women in Enterprise Award in 2019, was a finalist in the Irish Times Innovation Awards 2020, and won silver in the Digital Business Awards, backed by PTSB.
Reality Labs Policy, Meta
Anne Josephine Flanagan
Anne leads Reality Labs' Cross-Product International Policy pillar at Meta, where she researches and develops policy for Meta's product roadmap. She is an expert in data and technology policy with more than a decade of experience at the frontier of international policy research. Previously based at the World Economic Forum's Centre for the Fourth Industrial Revolution in San Francisco, she worked with stakeholders worldwide including businesses, governments, academics and civil society organizations to co-design policy frameworks that address the most intractable data policy issues of our time. Prior to joining the Forum, she was the Deputy Head of Division for Telecommunications Policy & Regulation at the Department of Communications, Climate Action and Environment in Ireland where she was deeply involved in EU Digital Single Market policy. Anne holds a Bachelor of Arts in Economics and Political Science from Trinity College Dublin, a Master of Arts in International Relations from Dublin City University, an Executive MBA from Trinity College Dublin and an Advanced Diploma in Data Protection Law from the Honorable Society of Kings Inns.
Vice President, IDA
Helen Burke
Helen Burke is Vice President of IDA Ireland, with responsibility for driving Transformation and Innovation across the IDA client portfolio. Her role involves working on a consultancy level to identify strategic solutions resulting in increased productivity, resilience & innovation. Helen is currently based in Ireland but prior to this worked in New York, Frankfurt and Paris with responsibility for securing employment intensive investment for Ireland. She speaks fluent French and German and graduated with a Business Studies / German degree from University of Limerick followed by a Computer Science Master's Degree. Helen has recently completed an Advanced Diploma in Personal, Leadership and Executive Coaching and has a great interest in people's ability to reach their full potential through effective coaching.
Director, ArcDox
Ralph Montague
Ralph Montague is a director of ArcDox, a specialist BIM (Building Information Modelling) consultancy practice based in Dublin, Ireland, providing professionally managed advice, production, support and training services to the construction and property industry. A registered architect with almost 30 years' experience in managing large projects, Ralph endorses BIM as a more cost effective and highly efficient way of producing and managing design and construction documentation. and improving the building process.
Ralph is a member of the National BIM Council of Ireland and coordinator of the Construction IT Alliance (CITA) BIM Group. In these roles, he has been instrumental in leading the development and adoption of BIM in Ireland since 2009. As past chairman of the Royal Institute of Architects of Ireland (RIAI) practice sub-committee for BIM, Ralph has represented Ireland on the Architects Council of Europe (ACE) BIM Working. He is also the current chair of the National Standards Authority of Ireland (NSAI) Technical Mirror Committee on BIM, monitoring the work on European Committee for Standardization (CEN TC442) and International Organization for Standardization (ISOTC59) technical committees on BIM standards. Ralph is also a part-time lecturer at Trinity College Dublin School of Engineering Post-Graduate Diploma in Project Management.
Group Strategy and Ecommerce Director, Kilkenny Group
Emer McCarthy
Emer is a Chartered Accountant (FCA) and is the Group Strategy and Ecommerce Director at Kilkenny Group. She is an experienced director with experience growing businesses operationally and functionally to deliver sustainable growth as part of overall company strategy. Prior to joining Kilkenny Group, Emer worked across a wide variety of sectors (retail, consumer electronics, aviation, corporate finance and banking institutions) and held senior positions across audit, corporate finance, investor relations and financial control.
Regional Skills Manager, Mid-East Regional Skills Forum
Siobhan Keogh
Siobhan Keogh is the Regional Skills Forum Manager for the Mid-East of Ireland, a role that requires her to build and maintain positive working relationships with education and training providers as well as government agencies and employers in order to identify skills needs for the Mid-East Region and create relevant responses.
The Mid-East Regional Skills Forum, an initiative of the Department of Further and Higher Education, Research Innovation and Science, supports and facilitates communication and engagement between education and enterprise in the identification, development and delivery of current and future skills required for the region.
Siobhan is experienced in developing and implementing regional skills development responses as well as learning and development strategies and solutions in the roles of Regional Skills Forum Manager, Training and Development Manager, Information Systems Training Manager, Project Manager and independent trainer across a range of industries and sectors including Diageo, Coca-Cola Bottlers (Ireland and Ulster) and Dublin City University.
Throughout her career Siobhan has designed and delivered an array of programmes in order to support business growth, innovation and resilience in times of change including leadership and management development, team development, sales development, career development, performance management, information systems training, business skills and soft skills training.
Senior Commercialisation Specialist, Research and Innovation Division, Enterprise Ireland
Laura Clifford
Laura is a Senior Commercialisation Specialist, ICT, in the Research and Innovation Division at Enterprise Ireland. Her role involves supporting and developing new third level spin out opportunities from Irish research.
Prior to joining EI, Laura was the Senior Executive Manager of FinTech Fusion at the ADAPT SFI Research Centre, which is a global centre of excellence for digital content technology. Laura directed the commercialisation, operation and business development activities within FinTech Fusion, a large scale, collaborative research programme partnering with a consortium of Financial Service, Insurance and FinTech companies, exploring technologies such as blockchain and AI to revolutionise the industry.
Laura is a founding member of BlockW, a group of female leaders in the Blockchain space that came together to demystify the technology and make it accessible to all. The group aims to facilitate conversation around the opportunities that blockchain presents to women and other groups in Ireland.
Previously, Laura spent 15 years in management roles within a range of technology companies, supporting clients in the research, manufacturing, pharmaceutical, and food sectors. She also led the commercial partnership programme of a large-scale Internet of Things test bed in Dublin with DCU, Arizona State University, Intel, Microsoft and Croke Park. Laura holds an MSc in Technology & Innovation Management from Technological University Dublin and a BA (Mod.) in Science from Trinity College Dublin. She is a certified project management professional (PMP) accredited by the Project Management Institute (PMI).
CEO, Health Research Charities Ireland
Dr Avril Kennan
Dr Avril Kennan is CEO of Health Research Charities Ireland (HRCI), an organisation that supports a community of 40 charities to engage in all aspects of health research. Under her leadership, HRCI runs the Irish Health Research Forum (IHRF), manages a funding scheme for patient-focused research projects in partnership with the Health Research Board and hosts a patient and public involvement (PPI) 'Shared Learning Group' for over 30 charities. HRCI is also a national partner on the National PPI Ignite Network.
Avril's PhD and subsequent lab experience are in the field of molecular genetics. In previous roles in DEBRA Ireland and DEBRA International, she drove a range of international initiatives, including the management of a network of over 200 clinicians and patients to develop evidence-based clinical guidelines and the establishment of an international patient registry. She's passionate about improving lives through research.
Assistant Professor, School of Computing, Dublin City University
Dr. Silvana Togneri Mac Mahon
Dr Silvana Togneri Mac Mahon is an Assistant Professor in the School of Computing in DCU, a member of Lero, The Irish Software Research Centre. Silvana's research to date has involved the development of a framework to allow Healthcare Delivery Organisations(HDO) to self-assess against the requirements of IEC 80001-1, a standard aimed at the risk management of medical IT networks. This work was published as a technical report, ISO TR 80001-2-7, on which Silvana acted as international project leader, author and editor.
Silvana is a member of the ISO TC215 IEC SC62A JWG7 Leadership Team and also acts as the Vice Chair of the National Standards Authority of Ireland (NSAI) Health Informatics Standards Committee and is a member of the Top Team for AI standards. She was the recipient of the NSAI 1997 award for contribution to standard development and the DkIT President's Award for Early Career Researcher both in 2018.
Director, Research Center for Advanced Technology in Health and Well-Being, Scientific Institute San Raffaele, Milan
Dr. Alberto Sanna
Graduated in Nuclear Engineering from Politecnico di Milano, Alberto Sanna, Director of the Center for Advanced Technology in Health & Well-being, coordinates international projects in three main research programs: SMARTer and SAFer HOSPITAL, SMARTer and HEALTHIer LIFE and SMARTer and HEALTHIer CITY. He has been deeply involved in European Research Framework Programs FP5, FP6, FP7 and is currently active in 16 Horizon 2020. He has presented his research activities in 150+ top level international congresses and has been constantly active in academic teaching as contract professor in Information Technology, Design and Medicine courses. He is author of edutainment videogames & formats, and avant-garde photographer investigating the role of visual arts in socio-technological ecosystems.
Global Vice President Clinical Application Development, Elekta SAS
Dr. Joseph Stancanello
Dr. Stancanello graduated with Ph.D. and Executive MBA degrees from Politecnico di Milano-School of Management, Italy, in the field of imaging and therapy. He worked in the Medical Physics Department at Vicenza Hospital, and at Bracco Imaging. Along his career, he has served in several roles at Siemens Headquarters in Germany as Principal Expert and Director of product portfolio in oncology, at GE Healthcare in France as Director of MRI research and applications and workflow, and serving as CEO of Oncoradiomics, Belgium, a start-up developing and commercializing software for AI and radiomics for lung cancer, and as executive director of AI program jointly developed by IBM and Guerbet. He is currently global VP of Clinical Applications at Elekta, one of the top players in radiation oncology. He is co-author of more than 100 abstracts, full papers and book chapters as well as many patents.
Digitalisation Lead, Siemens Ireland
Joan Mulvihill
As the Digitalisation Lead for Siemens in Ireland, Joan Mulvihill continues to be at the forefront of driving technology adoption in Ireland. Having held the position of CEO of the Irish Internet Association for 7 years, followed by 2 years as the Centre Director for the Irish Centre for Cloud Computing and Commerce, her role at Siemens builds on Siemens' and her deep commitment to and understanding of the needs of Irish business for their digital transformation. Digitalisation means working differently. Siemens will always work with their clients to meet their operational technology needs with world class products and services and now through Digitalisation, Siemens leverages its domain expertise with clients to transform and create the businesses of their future.
Germany Head of Retail, KPMG
Stephan Fetsch
Stephan joined KPMG's Corporate Finance department in 1995 and became Partner in 2006. Before university, he completed an apprenticeship with Deutsche Bank AG and worked as controller with PreussenElektraAG (today: EON AG) and a Liechtenstein based trading/retail company.
Stephan has accumulated ample experience in transaction related services such as commercial/strategic analysis, transactions andbusiness cases / valuations. He participated in a number of major national and international assignments in Germany, Canada, USA as well as Russia and has been serving a number of large accounts headquartered in Germany as well as North America.
Also, Stephan heads the Retail and Consumer Goods sectors within the KPMG EMA region. In the past decade,he has been involved in multiple projects for most of Germany's leading retailers. The nature of projects ranks from strategy, expansion, and acquisition to internal (functional) restructuring, tax optimization, and operational improvement including basket analytics, process e2e automation, geo analytics for locations et alt. Also, as Global Lead Partner, he serves two major privately owned retail conglomerates, all of them active in Europe and on an international level.
Chair, City ISAC I4C+
Dr Oliver Schwabe
Orchestrates the Information and Analysis Center (ISAC) for Cities (I4C+) whose members are CIOs/CISOs of cities exchanging personal sensitive knowledge to improve their individual and collective cyber resilience. The "+" highlights that this is a "high touch, low tech" group that trusts each other. Members in June 2021 include over 12 cities in Europe.
Open European Network for Enterprise Innovation (Germany). Principal Web Weaver: Orchestrates an inclusive interdisciplinary bottom-up open European knowledge alliance allowing experienced and young generations of innovators and researchers to share and enable an increasing number of breakthrough scientific developments in various industries.
Rolls-Royce plc (United Kingdom). Civil Aerospace – IT Security, Risk & Compliance Partner: The IT Security, Risk & Compliance Partner coordinates security, risk and compliance management across the Civil Aerospace IT function
Chief Executive, County Kildare Chamber
Allan Shine
County Kildare Chamber is the business organisation in Kildare, proactively working to identify and progress developments that are facilitative of economic and sustainable growth. Representing an employer base of 400 businesses and over 38,000 employees across the county, County Kildare Chamber is the largest business organisation in the mid-east region of Ireland.
Given the significant breadth and depth of our membership, and our representation on various bodies at local and national level, County Kildare Chamber constitutes the representative voice for business in Kildare, a particularly important role given the current economic circumstances in the county and the state
Head of Research Group Knowledge Engineering, University of Vienna
Prof Dimitris Karagiannis
Dimitris holds a full professor position for Business Informatics at the University of Vienna since 1993, leading the Research Group Knowledge Engineering. He received his PhD degree from the Technical University Berlin in 1987. The same year he joined the Research Institute for Application-oriented Knowledge Processing in Ulm as division head for "Enterprise Information Systems". Prof. Karagiannis holds an honorary professorship from the Babes-Bolyai University in Cluj-Napoca, Romania. His research interests include meta-modelling, knowledge engineering, business process management, enterprise architecture, and artificial intelligence.
The industrial application of his meta-modelling research was demonstrated within the BOC Group, a software- and consulting company that develops and markets the EA tool ADOIT, which is top-rated by analyst firms.
In parallel scientific applications of his research are applied in the Open Models Laboratory—OMiLAB, an open collaborative environment for modelling method engineering, which he has established and is currently leading, located in Berlin.
Head of Department of Computer Science, Maynooth University
Dr Joe Timoney
Dr Joe Timoney joined the Dept. of Computer Science at Maynooth University in 1999. He teaches on undergraduate programs in Computer Science and in Music Technology. His research interests are based in the areas of Software Engineering and Audio signal processing, with a focus on musical applications. He has supervised a number of PhD students. In 2003 he spent a 3- month research visit at ATR laboratory in Kyoto, Japan, and in 2010 to the College of Computing at Zhejiang University, Hangzhou, China. He also is a keen DIY electronics enthusiast and has built a number of electronic instruments.
BIM Manager, daa
Michael Earley
Michael is the BIM Manager with daa since 2019 and is a member of the digital transformation team responsible for the for the delivery of the Airport Capital Investment Programme CIP2020-24. Michael is responsible for the implementation of the BIM strategy and the integration of systems to ensure seamless transfer of information during the full life cycle of physical and digital assets. Part of the strategy is to deliver projects in accordance with ISO 19650 standards and utilise digital tools such as BIM 360, Autodesk Forge, ESRI GIS and Maximo to improve the quality of information that is used to design, construct, operate and maintain assets.
Prior to joining daa, Michael was an Associate Director at Scott Tallon Walker. Over the past 20 years, Michael has worked on numerous projects in Ireland, the UK and the Middle East including East Point Business Park, Aviva Stadium, King Saud University Sports Centre, University College London Proton Beam Therapy Centre, Queen's University School of Biological Sciences, Trinity Business School and Ulster University.
As chair of the RIAI BIM Committee, Michael is responsible for the development of the RIAI BIM Pack which contains comprehensive advice notes and templates for procuring in BIM. Michael also a member of the NSAI Technical Committee which published the National Annex to ISO 19650.
Michael holds an honours degree in Computer Science from Trinity College Dublin and a Diploma in Architectural Technology from Dublin Institute of Technology.
Director, Roughan & O'Donovan Consulting Engineers
Aonghus O'Keeffe
Aonghus is a Director at Roughan & O'Donovan Consulting Engineers. As a leading member of ROD's bridges group, Aonghus oversees the delivery of major infrastructure projects from feasibility through to construction supervision. He has over 15 years' experience serving public and private sector clients in Ireland, the UK and Europe. Aonghus leads ROD's BIM and asset information management services. He has published and presented internationally on the topic of BIM for infrastructure and represents the National Standards Authority of Ireland at European level in BIM standardisation. Aonghus played a central role in the CEDR INTERLINK research project, which developed a practical, scalable, futureproof approach to asset information management for national road authorities. The INTERLINK Approach is the foundation of the European standard for BIM semantic modelling and linking, which is due for publication in 2022. Aonghus supports public asset owners in benefitting from the approach.
Director, Institute for Information Systems, University of Liechtenstein
Professor Jan vom Brocke
Professor Jan vom Brocke the Hilti Endowed Chair for Business Process Management, Director of the Institute for Information Systems at the University of Liechtenstein and Co-Founder of DIGITIZE.EU – an innovative platform to inspire and implement ambitious digitalization initiatives across Europe. Jan`s research has been published in many of the Financial Times Top 50 journals, such as Management Science, Management Information Systems Quarterly, Journal of Management Information Systems and MIT Sloan Management Review, and a recent Stanford study ranks Jan vom Brocke among the Top 0.5% of the world's most cited scientists across all disciplines. He is the author and editor of 44 books, many of them considered best sellers in management and digitalization, such as the book Business Process Management Cases – Digital Innovation and Business Transformation in Practice, which has been downloaded more than 5 million times on the Springer Nature database. Jan has acquired over €40 million in research funding and the projects of his team have been featured in popular newspapers around the word, including the Wall Street Journal, Daily Mail, and Telegraph. Jan has received over 20 international awards and has been named a Fellow of the World Association for Information Systems. Jan is an invited speaker and trusted advisor to many companies – big and small – as well as governmental institutions across Europe.
Head of Innovation & Manager Director, TOMRA Sorting Ltd.
John McGloughlin
John McGloughlin is Head of Innovation and Managing director for TOMRA Sorting Ltd. He has a background in Applied Physics and a MSc in Innovation & Design from MU. John has been developing optical sorting systems since 1989, founded Focused Technologies in California 1992-2005 then returning to Ireland as R&D Manager for Odenberg Ltd. He moved to the role of Head of Innovation in TOMRA Sorting in 2013 and Managing Director / Country Manager since 2019.
Senior Digital Transformation Specialist, Enterprise Ireland
John Durcan
John Durcan is the senior digital transformation specialist at Enterprise Ireland. He is currently working as part of a new team within Enterprise Ireland which is focused on supporting Irish businesses on their digital transformation journey.  His background is in the areas of Data analytics, ML/AI, and cyber security. Recent work has seen him involved in the National AI strategy, the National AI skills review, a member of the NSAI standards group working on Artificial intelligence. Outside of Enterprise Ireland is he currently the chairperson of Comhlámh, an Irish NGO focused on international volunteering and a member of the Irish Aid Rapid Response Corp.
Machine Learning Cluster Lead at IVI
Dr Edgar Galván
Dr. Edgar Galván leads the IVI Machine Learning Cluster and is a Senior Researcher in the Department of Computer Science, Maynooth University. Prior to this, he held multiple research positions in Essex University, University College Dublin, Trinity College Dublin and INRIA Paris-Saclay.  He is an expert in the properties of encodings, such as neutrality and locality, in Genetic Programming as well as a pioneer in the study of Semantic- based Genetic Programming. His research interests also include applications to combinatorial optimisation, games, software engineering and deep neural networks. Dr. Edgar Galvan has independently ranked as one of the all-time top 1% researchers in Genetic Programming, according to University College London.  He has published in excess of nearly 70 peer-reviewed publications. Edgar has over 1,900 citations and a H-index of 25.
Partner, EY Consulting
Carol Murphy
Carol is a Partner in EY's Consulting practice. Carol leads EY's Technology Risk practice in Ireland which provides advice and support to EY clients in relation to cybersecurity and data protection, IT strategy and governance, Software Asset Management and Programme Risk Management and has a team of over 100 people. Carol is the Chief Risk Officer for EY Ireland and is a member of the EY Leadership Team. In addition, Carol sits on the Consulting Leadership team and leads on Innovation, working closely with our global alliances including SAP, Microsoft and ServiceNow. Carol has worked across a range of industry sectors, including manufacturing, retail, consumer goods, financial services and public sector.
Director of Innovation Value Institute
Professor Markus Helfert
Markus Helfert is the Director of IVI and Director of Empower – the SFI funded Programme on Data Governance. He is also Professor of Digital Service Innovation and Director of the Business Informatics Group at Maynooth University. He is a Principle Investigator at Lero – The Irish Software Research Centre and at the Adapt Research Centre. His research is centred on Digital Service Innovation, Smart Cities and IoT based Smart Environments and includes research areas such as Service Innovation, Intelligent Transportation Systems, Smart Services, Building Information Management, FinTech, Data Value, Enterprise Architecture, Technology Adoption, Analytics, Business Process Managem ent. Prof. Helfert is an expert in Data Governance Standards and is involved in European Standardisation initiatives. Markus Helfert has authored more than 200+ academic articles, journal and book contributions and has presented his work at international conferences. Helfert has received national and international grants from agencies such as European Union (FP7; H2020), Science Foundation Ireland and Enterprise Ireland, was project coordinator on EU projects, and is the Project coordinator of the H2020 Projects: PERFORM on Digital Retail.
Senior Digital Strategy Advisor, National Administrations, International
Dr Declan Deasy
Declan Deasy is a Senior Digital Strategy Advisor working with national administrations, international organisations, the European Commission and the World Bank on regional and national digital strategies, public sector digital transformation, data-driven administrations and national data ecosystems.
He joined the European Commission in 1978 and retired in 2012 as Director for 'Information Systems and Interoperability Solutions' at the Directorate General for Informatics. He was responsible for the Commission's overall strategy on information systems and for delivering corporate information systems, common frameworks and interoperable, reusable components supporting the Commission's administrative services and enabling the successful implementation of European Union policies.
He has a degree in Engineering and a PhD in Computer Science from Trinity College Dublin where he was a lecturer in Computer Science before joining the European Commission.
Head of Healthcare Innovation, Roche Ireland
Maeve McGrath
Roche is a global healthcare solutions provider with a combined strength in pharmaceuticals and diagnostics and a leader in personalised healthcare. Healthcare Innovation in Ireland is focused on harnessing this expertise and partnering to shape the future of Irish healthcare and improve outcomes for patients.
Previous to Roche, Maeve was Head of Operations for Two-Ten Health, where she was responsible for Connected Health strategy and the delivery of Electronic Health Records across five continents. Maeve has in-depth knowledge and experience of Digital Health, from development through to implementation, with a particular focus on change management during digital transformation.
Maeve has also developed partnerships to ensure interoperability and centralisation of data within the clinical environment.
She holds an MBA and an MA, both from UCD, and a degree in Medicine from Queen's University Belfast.
President, ONUMA Inc.
Kimon Onuma
Kimon Onuma, FAIA, builds architecturally informed environments for the digital and physical world. Having used BIM for over two decades in his architectural practice, Kimon guides architects and owners into information driven design. In 1994, years before it was mainstream, he demonstrated BIM benefits on numerous large scale U.S. government projects. Kimon leads a unique team of architects and computer scientists at the 1988 company he founded, Onuma, Inc. His ONUMA System, a web based tool that allows both tech and non-tech savvy users to cloud collaborate in real-time, creates data output that generates BIM.
Centre Director, Confirm – Smart Manufacturing
Professsor Conor McCarthy
Prof. Conor McCarthy is the Centre Director for Confirm – Smart Manufacturing, a Science Foundation Ireland funded research centre looking at future digital manufacturing technologies and cyber-physical manufacturing systems. Confirm is funded at €75M over 6 years and has over 40 industry partners. The centre is headquartered at the University of Limerick, with a dedicated digital manufacturing facility, boasting a digital manufacturing test-bed area, 5G network, 10Gb internet, cloud services and full immersive VR cave, and has 8 academic partners. Prof. McCarthy is Chair of Lightweight Structures at the University of Limerick, with research interests in digital twin technology for high performance design, development, manufacturing, assembly and testing of structural components and joints. He has published over 150 articles in leading Journals and at International conferences, and citations to his works exceed 4,600.  Prof. McCarthy is a Science Foundation Ireland Principle Investigator and leads major research programmes in Engineering Science.
Cambridge Centre for Smart Infrastructure & Construction
Dr Viviana Bastidas
Viviana Bastidas is a research associate in the Cambridge Centre for Smart Infrastructure and Construction (CSIC), at the University of Cambridge. Her career interests are in the intersection of business and information technologies in the context of urban planning and smart cities. She is a research collaborator of the Innovation Value Institute (IVI) and the Enterprise Architecture and Formal Modelling (EAFM) research group, at Maynooth University. Viviana's research has been published in conferences and journals in the domains of the Business and Information Systems Engineering, Knowledge Economy, Digital Transformation, Internet of Things, and System Science.
Maynooth University
Professor Martin Curley
Martin Curley is Professor of Innovation at Maynooth University. Most recently, martin was Director of the Digital Transformation and Open Innovation at the Health Service Executive (HSE), helping enable the digital transformation of Ireland's health service and also served as Chief Information Officer (CIO) at the HSE. Prior to joining the HSE Martin was Senior Vice President and group head for Global Digital Practice at Mastercard. Previously Martin was vice president at Intel Corporation and Director/GM of Intel Labs Europe, Intel's network of more than 50 research labs which he helped grow across the European region. He also served as a senior principal engineer at Intel Labs Europe leading Intel's research and innovation engagement with the European Commission and the broader European Union research ecosystem. Prior to this Curley was Global Director of IT Innovation and Director of IT Strategy and Technology at Intel. Earlier in his Intel career, he held a number of senior positions for Intel in the United States and Europe. He also worked in research and management positions at GE in Ireland and Philips in the Netherlands.
Martin has a bachelor's degree in electronic engineering and a master's degree in business studies, both from University College Dublin, Ireland. He received his Ph.D. in information systems from the National University of Ireland, Maynooth. Curley is the author of eight books on technology management for value, innovation and entrepreneurship. He is a Member of the Royal Irish Academy, fellow of the Institution of Engineers of Ireland, the British Computer Society and, the Irish Computer Society. Martin is co-founder of the Innovation Value Institute at Maynooth University, a unique industry-academia collaboration driving research and development of advanced IT and Digital maturity frameworks. He was previously a visiting scholar at MIT Sloan Centre for Information Systems Research and a visiting research fellow at the CERN Open Lab in Geneva. He was the inaugural winner of the Engineers Ireland Innovation engineer of the year in 2006 and was jointly awarded European Chief Technology Officer of the year for 2015-2016.
Director of Science for the Economy, Science Foundation of Ireland
Dr Siobhan Roche
As Director of Science for the Economy, Siobhan leads the Foundation's strategic objectives focused on supporting enterprise competitiveness and development through driving collaborative research initiatives between academia and enterprise. This includes establishment of a network of internationally leading SFI Research Centres and bespoke enterprise partnerships. Siobhan holds a B.A. Mod in Genetics from Trinity College Dublin and a PhD in Molecular and Cell Biology from the University of California at Berkeley (USA). Prior to moving to Science Foundation Ireland, she worked as a research scientist in both the private sector and in third level research, focussing on the application of genetics and genomics technology to deciphering the biological causes of illnesses such as cancer, cardiovascular disease and mental health disorders.  Siobhan has authored publications in leading, peer-reviewed journals and holds several international patents.
Director of European Observatory for ICT Standards
Asst Professor Ray Walshe
Ray is Senior Researcher in the ADAPT Research Centre in Dublin City University (DCU), IRELAND. He began his career in industry as a software engineer, software consultant and project manager with LM Ericsson, Software and Systems Engineering Limited and Siemens. Joining the School of Computing DCU in 1995 he delivers AI, IoT and Data Governance modules on Undergraduate, Masters, and PhD Programmes and is current (2021) Chair of the Graduate Diploma in Web Technologies. Ray is Chair of Big Data Value Association Standards Task Force, Chair of Network Development @ Gender Responsive Standards at the United Nations Economic Committee for Europe, Chair of the External Advisory Board of StandICT.eu, Chair of the Foresight Committee for EUOS, Research Partner in StandICT2023.eu and Co-Lead on ELITE-S Fellowship Programme for Emerging Technologies Standardization (Elite-Fellowships.eu). Ray has been a Digital Leader with World Economic Forum since 2016 and was appointed to the IEEE European Public Policy Committee on ICT in 2019 as the AI WG Lead for IEEE EPPC. Ray was also appointed in 2020 to the OECD Network of Experts (ONE AI).
University of Applied Sciences Upper Austria
Prof Wolfgang Weitzl
Dr. Wolfgang Jonas Weitzl is a (full) professor of digital marketing at the University of Applied Sciences Upper Austria and research associate within the Corporate Communication Research Group (CCom) at the Department of Communication at the University of Vienna. His main research interests include the following topics: (1) consumer online engagement (with a special emphasis on online consumer-to-consumer interactions (eWOM) including online customer reviews, online complaints on social media, brand advocates/activists, and brand communities); (2) retail and service marketing with a special emphasis on complaint handling and consumer complaining behaviors (e.g., revenge taking); and (3) online persuasion (including the role of trust and deception).
Wolfgang has published various articles on above mentioned topics as well as on issues related to marketing, retailing, consumer behaviour and psychology. His research is primarily driven by quantitative research methods. He also serves as a reviewer for several journals (e.g., Psychology & Marketing, Journal of Business Research, European Journal of Marketing) and international conferences (e.g., AMA, AMS WMC, ANZMAC, EMAC). He is member of different academic organizations including the European Marketing Academy (EMAC), the American Marketing Association (AMA), Association for Consumer Research (ACR), the Society of Consumer Psychology (SCP), and the British Psychological Society (BPS).
He teaches a number of subjects – including digital marketing, branding, social media marketing, marketing communications, methods of marketing, social and communication research – at different academic institutions. His teaching is typically characterized by project-based courses in cooperation with companies and other organizations. The courses should assist students to understand the role and application of interdisciplinary research – including latest insights from the communications, retailing, marketing, and social psychology discipline – for solving managerial as well as societal problems.
Wolfgang received his venia docendi (habilitation) in business administration (2020) and his Ph.D. in Management/Consumer Behaviour (2014) from the University of Vienna, where he was a research and teaching associate at the Department of Marketing. His doctoral thesis focuses on the influence of marketers' and consumers' communication in the era of social media by developing a new quantitative measurement scale for trust in electronic word-of-mouth (eWOM) and introducing a novel segmentation approach for online communication recipients. He received the Vienna Award for Retailing Research (2014) for his dissertation and various research funds. He also holds a M.Sc. (2009) and a B.Sc. (2008) in Business Administration from the University of Vienna. Before joining academia, Wolfgang also gathered practical experience by working for numerous Austrian companies mainly in the communications and advertising sector.
General Manager, Magico.com
Orla Cooney
Orla Cooney has over 15 years' experience in developing over 70 e-commerce sites for ambitious retailers. A seasoned project director, Orla has led teams in the development of nationally recognised award-winning websites. Orla's core strength is her ability to focus on the practical application of e-commerce strategies. She works with clients to identify the best strategy for them and on how to deliver it. Having worked closely with many of Ireland's leading Online Retailers including Inish Pharmacy, McGuirks Golf and Caulfield Industrial to name but a few, Orla has a vast, in-depth understanding of the Irish e-commerce landscape and what it takes to build long term successful growth online.
CEO & Founder, Adison.ai
John Murat
International CEO and co-Founder of multiple companies over the past 20 years, focusing on Artificial Intelligence for the Talent Acquisition and Talent Management industry. From Investment Banking to Technology and Sales & Marketing, I have assisted start-ups, Unicorns and World leading Multinationals from Google, FB, Salesforce.com, Apple or McAfee to Tesla, Deloitte or Rolex, in acquiring International Talent for key positions across Europe and the USA. CEO and Founder of Adison.ai, a New Generation AI-driven Social Recruiting SaaS company.  Adison.ai leverages Artificial Intelligence with Social Media to understand and find hidden Talent, using programmatic advertising. Our Intelligent Software enables Employers anywhere in the World identify potential Talent based on their skills, behaviours and other demographics and reach them using attractive programmatic Ads. Awarded Best AI-powered Social Media Recruitment Solution 2020.
IT Director, AMD
Fergal Ryan
Fergal is an IT Director at AMD following the acquisition of Xilinx in Feb 2022.   Based Dublin, Ireland, Fergal is responsible for several global corporate IT functions for AMD including RPA, EDI, Enterprise Application Integration and Managed File Transfer.   Fergal was a member of the core IT architecture team overseeing the integration planning for the AMD/Xilinx M&A and had led the establishment of the Xilinx's IT Enterprise Architecture capability.
Declan Hadley, Healthcare Development Lead UK&I Cisco
Prior to joining Cisco in April 2021, Declan worked in the NHS for over thirty years.  He started his career as a Psychiatric Nurse, moving quickly into Information Management in the 1990s.  In 2001, Declan was appointed as Health Informatics Director at Lancashire Care NHS Foundation Trust, where he led on the development of innovative mobile solutions and new clinical applications to support an agile workforce.  More recently, Declan has acted as Programme Director for the North West Coast Connected Health Cities Programme and Digital Associate for the Innovation Agency North West Coast.  From 2014, Declan led on the development and delivery of a digital health strategy for Lancashire & South Cumbria Integrated Care System.  Declan has a keen interest in consumer-centric technology and the Internet of Things, exploring how they can be used to empower people and enable them to manage aspects of their care whilst living in their own homes.
Director of ICT at NUI Galway
Dr Beatrice Heneghan
Dr Beatrice Heneghan is Director of ICT at NUI Galway with responsibility for delivering transformative ICT for the enablement of impactful research, innovation and teaching in an enhanced student learning environment. In her prior role Beatrice served as Head of Information Systems and Innovation at Mayo County Council. Previously, she held posts in ICT and Digital Transformation in Laois and Limerick local authorities.
Beatrice served as Chair of the local government sectoral Architecture and Standards Group (ASG) and on the national ePlanning and Central Data Unit boards. She is a member of Lero – the Science Foundation Ireland Software Research Centre, the Maynooth University Business Informatics Research Group and the Innovation Value Institute (IVI). She is also a member of the International Advisory Board for the Professional Doctorate in Engineering programme at the University of Limerick and contributes as a guest lecturer to the programme. In 2021 Beatrice received the IVI Leadership in Digital Transformation in the Public Sector award.
While having wide experience in the Information Systems (IS) field her particular expertise is in the area of data governance and enterprise architecture with a focus on business/IT alignment in the design and delivery of strategy. Beatrice holds a doctorate in engineering from the University of Limerick and master's in software engineering from NUI Galway. Beatrice has presented at national and international academic and practitioner conferences and continues to collaborate on research in IS.
Digital Construction Cluster Lead
Dr Zohreh Pourzolfaghar
Zohreh Pourzolfaghar is Assistant Professor for the School of Business in Maynooth University. She is a members of Lero, the Science Foundation Ireland Research Centre for Software. Zohreh formerly has been Research Fellow at Innovation Value Institute (IVI), Maynooth University's digital transformation research centre. She is a senior research member of the Business Informatics Group. She is the theme lead in a project investigating the application of Enterprise Architecture in Smart Cities, funded by Science Foundation Ireland (SFI). She has been Principle Investigator for an Industry Fellowship Programme, funded by SFI. Zohreh presented her work at international conferences and has published research in Journals and Conference Proceedings. Zohreh is also leading research within the Cost Action CA16222 (WISE-ACT), a European-wide network.  She has been thematic lead in a successful European Marie Curie PERFORM project. She is a member of the supervisory board of the EU project PERFORM, that focuses on Digital Retail. She has been awarded the SFI industry fellowship (2018) working with industry on topics related to Smart Cities and Building Information Management. She is the Co-PI for submitted H202 Techland proposal. Zohreh received her Ph.D. in Project Management in design process of building projects. Zohreh has years of experience working with project-oriented construction companies to improve organisatioanal productivity and their work processes.