Leadership and Administrative
Prof. Markus Helfert, Director, IVI, Maynooth University
Markus Helfert is the Director of IVI and Professor of Digital Service Innovation at Maynooth University. He is also Director of the Business Informatics Group at Maynooth University. He is a Principle Investigator at Lero – The Irish Software Research Centre and at the Adapt Research Centre. His research is centred on Digital Service Innovation, Smart Cities and IoT based Smart Environments and includes research areas such as Service Innovation, Intelligent Transportation Systems, Smart Services, Building Information Management, FinTech, Data Value, Enterprise Architecture, Technology Adoption, Analytics, Business Process Managem ent. Prof. Helfert is an expert in Data Governance Standards and is involved in European Standardisation initiatives. Markus Helfert has authored more than 200+ academic articles, journal and book contributions and has presented his work at international conferences. Helfert has received national and international grants from agencies such as European Union (FP7; H2020), Science Foundation Ireland and Enterprise Ireland, was project coordinator on EU projects, and is the Project coordinator of the H2020 Projects: PERFORM on Digital Retail.
Paul Heynen
Paul has been working with IVI as operations manager since its formation in 2006. Paul is responsible for the non-research business operations functions in IVI including community, member and partner engement, financial administration, liaison with central university administrative functions, and on-going management and development of IVI-specific IT systems and platforms. Prior to joining IVI, Paul worked in the semiconductor industry for 11 years in various engineering and management roles, most recently as a product manager for an advanced process control software and analytics start-up.
Michael Hanley
Head of Education for the Innovation Value Institute (IVI), Maynooth University's digital transformation research centre.
Michael directs the design, development, and deployment of IVI's Education, Professional Training, and Certification Programmes. An expert in workplace learning, he's studying for a Doctorate in Education Leadership.
Dr Grace Holmes
Grace is a senior administrator with IVI, supporting the management team in day to day operations as well as managing our digital media platforms, and supporting the organisation of outreach and engagement events. She is also part of the project management team of the PERFORM Digital Research project, based here in the IVI. Grace carried out her postgraduate studies in Newcastle University where she completed two Masters of Research and went on to obtain a PhD in Animal Behaviour.  She joined the Maynooth University Department of Education in 2019, working as a programme administrator.
Principal Investigators and Cluster Leaders
Prof. Piero Formica
Professor Piero Formica started his career as an economist at the OECD Economic Prospects Division in Paris, then moving to academic institutions. Professor Formica is Founder of the International Entrepreneurship Academy and was Professor of Economics with a special focus on innovation and entrepreneurship at the Jönköping International Business School in Sweden.
Winner of the Innovation Luminary Award 2017, Prof Piero Formica is a Senior Research Fellow with the Innovation Value Institute of Maynooth University in Ireland. He is a Guest Professor at the Contamination Lab of the University of Padua and the Business School Esam in Paris. He is also an Advisor of the Cambridge Learning Gateway.
Professor Formica is a Councilor of the World Certificate Institute, a global certifying body that grants credential awards to individuals as well as accredits courses of organizations, and member of the International Advisory Panel of Amrita Center for Responsible Innovations and Sustainable Enterprises (ARISE), Amrita University, India, the Entovation Knowledge Management Network, and IKED (the International Organisation for Knowledge Economy and Enterprise Development).
Professor Formica received several awards and honors that include a Honorary Professor bestowed by the University of Mar del Plata (Argentina), a Guest Professor at King Saud University (Saudi Arabia) and at Curtin University of Technology, Curtin Business School (Perth, WA); a Special International Professor of Knowledge Economics and Entrepreneurship at Beijing University of Aeronautics and Astronautics (China); an International Professor of Knowledge Economics and Entrepreneurship at the Higher Colleges of Technology, United Arab Emirates; a Senior Research Fellow of the Enterprise Research and Development Centre Business School at the  University of Central England in Birmingham; a Visiting Professor of Knowledge Economics and Entrepreneurship at the Jean Monnet Faculty of Political Studies (Second University of Naples, Italy); a member of the Advisory Council of  the Institute for Enterprise and Innovation at the University of Nottingham, and a member of the Board of Governors of the University of Bologna, Italy, where he held the professorship of Economics of Innovation in the Masters of Business Law and Technology Management.
In 2017, Professor Formica received the Innovation Luminary Award from the Open Innovation Strategy and Policy Group for his work on modern innovation policy. Professor Formica serves as board member of Industry & Higher Education; the International Journal of the Knowledge Economy; the International Journal of Social Ecology and Sustainable Development; the Journal of Global Entrepreneurship Research; the South Asian Journal of Management; and Frontiers in Education. He writes for the digital edition of Harvard Business Review.
Professor Formica has extensively published in the fields of knowledge economics, entrepreneurship and innovation. His most recent published works include: The Experimental Nature of New Venture Creation: Capitalizing on Open Innovation 2.0 (Springer, 2013), co-edited with Professor Martin Curley (former VP Intel Co.), Stories of Innovation for the Millennial Generation: The Lynceus Long View (Palgrave Macmillan, 2013), The Role of Creative Ignorance: Profile of Pathfinders and Path Creators (Palgrave Macmillan, 2014), and Grand Transformation towards an Entrepreneurial Economy: Exploring the Void (Emerald Group Publishing, 2015). Cities Striving Towards an Era of Renaissance and Revival is the forthcoming (April 2017) book of which Piero is the editor.
Publications: 
Martin Curley and Piero Formica (Editors), The Experimental Nature of New Venture Creation: Capitalizing on Open Innovation 2.0, Springer, 2013
Piero Formica, Stories of Innovation for the Millennial Generation: The Lynceus Long View, Palgrave Macmillan, 2013
Piero Formica, The Role of Creative Ignorance: Profile of Pathfinders and Path Creators, Palgrave Macmillan, 2014
Piero Formica, Grand Transformation towards an Entrepreneurial Economy: Exploring the Void, Emerald Group Publishing, 2015
Piero Formica (Editor), Cities Striving Towards an Era of Renaissance and Revival, Springer 2017
Dr. Zohreh Pourzolfaghar
Zohreh Pourzolfaghar is Assistant Professor for the School of Business in Maynooth University. She is a members of Lero, the Science Foundation Ireland Research Centre for Software. Zohreh formerly has been Research Fellow at Innovation Value Institute (IVI), Maynooth University's digital transformation research centre. She is a senior research member of the Business Informatics Group. She is the theme lead in a project investigating the application of Enterprise Architecture in Smart Cities, funded by Science Foundation Ireland (SFI). She has been Principle Investigator for an Industry Fellowship Programme, funded by SFI. Zohreh presented her work at international conferences and has published research in Journals and Conference Proceedings. Zohreh is also leading research within the Cost Action CA16222 (WISE-ACT), a European-wide network.  She has been thematic lead in a successful European Marie Curie PERFORM project. She is a member of the supervisory board of the EU project PERFORM, that focuses on Digital Retail. She has been awarded the SFI industry fellowship (2018) working with industry on topics related to Smart Cities and Building Information Management. She is the Co-PI for submitted H202 Techland proposal. Zohreh received her Ph.D. in Project Management in design process of building projects. Zohreh has years of experience working with project-oriented construction companies to improve organisatioanal productivity and their work processes.
Marco Alfano
Marco Alfano is a Research Fellow at Lero, the SFI Research Centre for Software, and an Affiliated Researcher at Innovation Value Institute at Maynooth University. He is currently working on patient empowerment by facilitating acquisition, comprehension and learning of health information on the Internet. His research interests include e-health, smart cities, data analytics, machine learning, information retrieval and Open Data/Big Data. He has authored more than fifty peer reviewed articles for journals, books and conferences. He has received grants from international bodies such as the European Union (under the FP7 H2020 framework programs) and national bodies such as Enterprise Ireland and the National Research Council of Italy participating to several European projects.
Dr Adegboyega Ojo
Adegboyega Ojo is Associate Professor of Management and Government Information Systems at Maynooth University School of Business. Before his appointment at Maynooth University, he was Senior Research Fellow and Head of the E-Government Unit at Insight Centre for Data Analytics, Data Science Institute, National University of Ireland Galway. He is also Visiting Professor of Applied Informatics at Gdansk University of Technology, Poland. His expertise is in the areas of open data strategies and infrastructures, data-intensive public services, e-government Services, infrastructure and governance of smart cities.
Dr Edgar Galvan
Dr. Edgar Galvan leads the IVI Machine Learning Cluster and is a Senior Researcher in the Department of Computer Science, Maynooth University. Prior to this, he held multiple research positions in Essex University, University College Dublin, Trinity College Dublin and INRIA Paris-Saclay.  He is an expert in the properties of encodings, such as neutrality and locality, in Genetic Programming as well as a pioneer in the study of Semantic- based Genetic Programming. His research interests also include applications to combinatorial optimisation, games, software engineering and deep neural networks. Dr. Edgar Galvan has independently ranked as one of the all-time top 1% researchers in Genetic Programming, according to University College London.  He has published in excess of nearly 70 peer-reviewed publications. Edgar has over 1,900 citations and a H-index of 25.
Dr Viviana Bastidas
Viviana is a post-doctoral researcher in IVI and member of Lero (www.lero.ie), the Science Foundation Ireland Research Centre for Software that focuses on working collaboratively with industry partners.
She completed her Ph.D. thesis on Modelling the Alignment of Services and Information in Smart City Architectures at the Department of Computer Science at Maynooth University.
Her career interests are in Business and Digital Transformation at the intersection of Business and Information Systems to assist organisations in implementing their strategies. Viviana's research has been published in conferences and journals in the domains of the Knowledge Economy, Digital Transformation, Internet of Things, and System Science.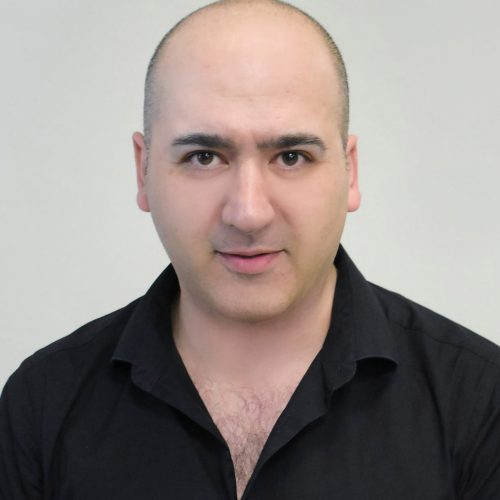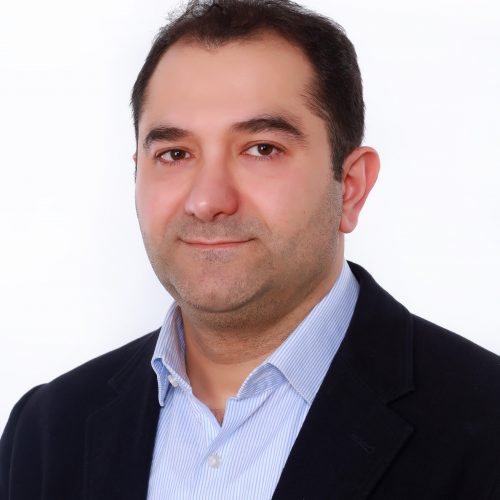 Dr Mansoor Ahmed
Dr Mansoor Ahmed did his M. Sc in Information Management from Vienna University of Technology (TU Wien), Austria. He was awarded Higher Education Commission (HEC) scholarship for higher studies (PhD) in Austria. In 2009, he completed his PhD degree from TU Wien, Austria.In 2010-2011 he was awarded Senior researcher fellowship scholarship by Indiana University, USA for his Postdoctoral studies. During this period, he worked in Web Science Lab (WSL).  In 2017, he worked as Senior researcher in University College Dublin (UCD).He is member of Editorial Review Board of many International Journals. He is also serving as Associate editor of IEEE Access. Besides this, he has organized number of workshops and also serves as Technical Program Committee member in International reputed conferences. He is also reviewer of good quality journals i.e., Elsevier and Springer. His research interest includes Data Provenance, Blockchain, Semantic Web technologies, Knowledge-based systems, Privacy issues in Health care data, Cloud Computing Security, Information Security and Privacy. He has over 12 years of teaching and research experience.
Gültekin Cakir
Gültekin Cakir is a Researcher at the IVI, Maynooth University, Ireland, and a Marie Skłodowska-Curie Research Fellow in the PERFORM European Training Network, a Horizon 2020 funded project, where he is also chair of the ESR-Committee. He was involved in various consulting projects with SMEs and has a background in Business Management, Digital Retail and Information Systems. His research interest and recent publications deal with strategic and operational challenges retailers face such as the "Retail Apocalypse", while undergoing the digital transformation process in the industry. Currently, he is investigating the strategic barriers of assortment integration while pursuing an omnichannel retailing approach. With the help of major Austrian and Irish retailers, he explores the underlying factors and new dynamics in assortment decision-making.
Rehan Iftikhar
Rehan Iftikhar is a Research Fellow at Innovation Value Institute (IVI), Maynooth University and a part of the EU Innovative Training Network, PERFORM. His main research interests include digital retail, digital transformation and technology management. His research has appeared in various journals and conference proceedings including Journal of Global Information Management, Journal of Economic Behavior & Organization and Journal of General Management.
Artem Bielozorov
Artem Bielozorov is a PhD student at Maynooth University and a Marie Curie Training Network Fellow. Artem's research interest are Digital Retail, Service Modelling, and Business Process Management. Artem investigates organisational capabilities and key success factors for implementation and reuse of cross-channel delivery processes in the digital retail context.
Douglas Cirqueira
Douglas Cirqueira is a PhD Student at Dublin City University and a Marie Curie Training Network Fellow
Claudia Roessing
Claudia Roessing is a PhD student in the Business School at Maynooth University.
Priyanka Singh
Priyanka Singh is a PhD student in the Business School at Maynooth University.
Dr Adrienne McCann
Dr Adrienne McCann is the Research Manager jointly appointed by Maynooth University and Age Friendly Ireland, enhancing the relationship between local government and academia in relation to Ireland's Age Friendly Agenda.
Dr McCann is an Occupational Therapist having worked in the areas of rheumatology and elderly care acute settings in Northern Ireland. She previously worked on the transnational JPND and Alzheimer's Society UK funded studies on delivering a family carer decision support intervention in long-term care settings across six countries. Additionally she worked on a CHITIN funded randomised control trial, focusing on anticipatory care planning for older adults at risk of functional decline on the island of Ireland. She is co-investigator on "Necessary discussions: Advance care planning for nursing homes in a COVID-19 outbreak" lead by Queen's University Belfast. She previously lectured on the MSc Professional Nursing Programme at Queen's University Belfast on Evidence Based Nursing and Dementia modules. Her research interests include older adults, ageing, palliative care and chronic illness.
Stephanie Lewellen
Stephanie Lewellen is a part-time and remote PhD student at Maynooth University and a Product Manager in the software industry.
Dr Hadi Karimikia
Dr Hadi Karimikia is a Marie Curie post-doctoral researcher in Maynooth University. His current research is co-funded by European Union and Lero (the Irish Software Research Centre) and focuses on smart collaboration and governance in a smart city context through the boundary-spanning perspective. He also taught various Information Systems courses in New Zealand from 2013 to 2018. His research has appeared in different peer-reviewed IS conferences, including ICIS, ECIS, AMCIS, HICSS, ACIS and so on, as well as IS journals, such as IS Frontiers, Communication of the Association for Information Systems, Information Systems Management, Government Information Quarterly, Internet Research and so on.
Dr Rajibul Hasan
Dr Rajibul Hasan is an assistant professor of marketing and programme director of MSc Marketing at Maynooth University, Ireland. At Maynooth, he teaches Digital Marketing, Social Media, Contemporary Issues in Marketing (e.g., AI in Business and Marketing, AR/VR Marketing). He is the founder of a global research and methodology platform: https://scales4research.com. He also manages an Artificial intelligence and Digital Marketing Platform Website-http://upnotion.com, where he aims to disseminate digital marketing and artificial intelligence knowledge among the members of different societies. Previously, he worked as an Assistant Professor at Rennes School of Business, France. In Rennes, he was a principal investigator of the Artificial Intelligence (AI) consumer behaviour research centre. He completed his PhD from the University of Kent, UK, in the area of marketing. He specializes in understanding digital transformation, digital marketing, artificial intelligence, consumer behaviour and innovation adoption. He has published in academic journals including Tourism Management, Technological Forecasting and Social Change, Journal of Public Policy and Marketing, Journal of Business Research, Computer in Human Behaviour, and Journal of Marketing Management and Strategic Change.
Dr Ali Nazarpour
Dr. Ali Nazarpour is Assistant Professor in Management at Maynooth University School of Business. Ali has been awarded PhD in Operations and Supply Chain Management from University College Dublin, Smurfit School of Business. He earned his BSc degree in Industrial Engineering and Master's degree in Business Administration from Iran University of Science and Technology. Prior to his PhD studies, he worked for two years in the construction sector and seven years in the automotive industry where he served as Sales Supervisor, Marketing and Sales Planning Chief, and Inventory Management Project Manager. Parallel to working in industry Ali was also engaged in teaching and research activities. His dual interests in industry and academia lead to undertaking his PhD and subsequent career as a researcher and lecturer.
Dr Martin Curley
Martin Curley is Director of the Digital Academy and Open Innovation at the Health Service Executive (HSE), helping enable the digital transformation of Ireland's health service. Most recently Martin was Chief Information Officer (CIO) at the HSE. Prior to joining the HSE Martin was Senior Vice President and group head for Global Digital Practice at Mastercard. Previously Martin was vice president at Intel Corporation and Director/GM of Intel Labs Europe, Intel's network of more than 50 research labs which he help grow across the European region. He also served as a senior principal engineer at Intel Labs Europe leading Intel's research and innovation engagement with the European Commission and the broader European Union research ecosystem. Prior to this Martin was Global Director of IT Innovation and Director of IT Strategy and Technology at Intel. Earlier in his Intel career, he held a number of senior positions for Intel in the United States and Europe. He also worked in research and management positions at GE in Ireland and Philips in the Netherlands.
Beatrice Heneghan
Beatrice Heneghan is a Head of Information Systems in Mayo Council and a Doctorate Candidate at University of Limerick
Esma Mine Yildiz
Esma Mine Yildiz is a Project Management Specialist and a Researcher at Dublin City University.
Mouzhi Ge
Mouzhi Ge is an Associate Professor in the Faculty of Informatics at the Masaryk University, Czech Republic
Armin Shams
Armin Shams is a Research Fellow with Lero and Kemmy Business School, University of Limerick.
Gabriel Hogan
Gabriel Hogan is an IP Manager at the Science Foundation Ireland and a part-time PhD candidate.