Event Overview
The theme of this years Summit is 'Co-Creating the Digital World; beyond 2027.'
Ensuring how this happens will bring both challenges and opportunities to Industry leaders and academic researchers across various sectors.
We will hear from experienced industry leaders, policy makers and academic speakers, with keynote addresses and parallel breakout discussions, this summit will discuss some of the key questions challenging them.
Scheduled alongside the 2023 IVI Summit we are facilitating Innovation Workshops to provide an international overview and discussion of digital transformation and strategic directions in specific areas to explore the digital capabilities needed for successful transformation.
Date and time:
Wed 21st June 2023 09:00 – 17:30 IST
Thu 22nd June 2023 08:00 – 17:30 IST
Format:
In person at Maynooth University
Location:
Ground Floor, Theatre 3, TSI Building, North Campus Maynooth University Maynooth Ireland View map
Day 1 June 21st

 

9:00 – 12:15




12:15 – 13:00




13:00 – 17:30

 

Shaping Digital Transformation in Higher Education




Networking Lunch




Leadership of Urban Digital Innovation for Public Value

 

Day 2 June 22nd

 

IVI Summit will consist of keynotes, academic and industry speakers, panel discussion and afternoon breakout sessions

 
Workshops (21st June)
9:00 – 12:15 – Shaping Digital Transformation in Higher Education
The aim of this workshop is to bring together stakeholders, leaders and policy makers – both academics and managers- who are responsible and impacting the digital transformation in higher education. Topics including student experience, online learning, technology adoption, micro-credentials, workflows, innovative curricula, digital skills and many more with a view to develop a roadmap for digital service improvements & innovation in Higher Education. The discussion will be framed on Digital Capability and its practical applications to engage in peer discussions and to establish a network of like-minded higher education leaders & innovators.
12:15 – 13:00 – Networking Lunch
13:00 – 17:30 – Leadership of Urban Digital Innovation for Public Value
The aim of this workshop is to bring together stakeholders with responsibility for delivering digital innovation projects in cities and the public sector to discuss challenges faced in successfully planning and executing digitisation projects. This workshop will discuss aspects, competencies and capabilities required to lead Digital Innovation in Urban areas. We will provide an overview of the Capability Maturity Model developed at the Innovation Value Institute and we will introduce a novel competency framework, developed as part of the interdisciplinary research project Digital Cities for Change (DC2) at the University of Cambridge.
17:30 – Informal Gathering at the Roost Bar, Maynooth
Agenda for Summit (22nd June)
Time

 

Topic of Discussion

 

Speaker

 

Speaker Designation

 

9:00 – 9:05

Welcome & Introductions 

 

 

9:05 – 9:15

 

Vision for Innovation Value Institute 

Professor Markus Helfert

 

Director of Innovation Value Institute

 

9:15 – 9:35 

Welcome Address 
TBC


Maynooth University 

9:35 – 9:55

 

Opening Keynote Address 

 

 

9:55 – 10:15

 

Keynote 

Barry Lowry

 

Chief Information Officer at Irish Government

 

10:15 – 10:30

 

 

Joan Mulvihill

 

Digitilisation & Sustainability Lead at Siemens Ireland

 

10:30 – 10:45

 

 

Professor Dave Lewis

 

Interim Director of ADAPT

 

10:45 – 11:00


 

Christoph F. Strnadl

Deputy Chief Technology Officer at Software AG


11:00 – 11:20



Networking Break 



11:20 – 12:05



Panel session:
With this panel we aim to discuss the role policy making plays in setting up the conditions and constraints for shaping the world from tomorrow – with a view of the digital element and with a long term preservative beyond 2027.
The key major challenges of our decade – Green and Digital – require collaboration and alignment between all key stakeholders and policy making can set the appropriate setting that allows innovation, economic growth in a safeguarded and societal balanced way.

This panel session speakers include:

 

Chair: 

Denise Manton




Joan Mulvihill


Barry Lowry
Professor Dave Lewis
Seán O'Fóghlu
Christoph F. Strnadl

Executive Director at Empower


Digitilisation & Sustainability Lead at Siemens Ireland


Chief Information Officer at Irish Government




Interim Director of ADAPT




Research Fellow at Maynooth University


Deputy Chief Technology Officer at Software AG


12:05 – 12:20




 

Helen Burke

Vice President of IDA Ireland

12:20 – 12:35

 
Simon Hanratty

Chief Information Officer at Irish Life

12:35 – 12:50

 

Crystel Robbins Rynne 

Chief Operations Officer at HRLocker 

12:50 – 13:50



Networking Lunch 

13:50 – 15:20




Three parallel workshops


1) Data Governance – Community of Practice


2) Digital Transformation – different sectors


3) Skills and Recruitment

 

15:20 – 15:40



Networking break

15:40 – 16:00

Keynote 

Russell Kane 

Microsoft Ireland's University Engagement Lead




16:00 – 16:40

 

Panel session:
Realising Innovative Projects – Many ways for Funding Research and Collaborations
With this panel we will discuss the opportunities and ways to apply for funding research and collaborations, including national and international funding programmes.
We aim to discuss the advantages and challenges or some funding schemes, provide some insights into the funding landscape and provide guidance how to find suitable programmes.
Reasons for the diverse funding landscape with many various programmes will also be discussed. The panel will be informative for companies, practitioners, policy makers and researchers.
This panel session speakers include:


 

Professor Neil J. Rowan


Peter Hubbert
Dr. Jane Carrigan
Dr. Aisling McEvoy

Director at Bioscience Research Institute at T.U.S
Director of RD&I at Fidelity Investments
NCP at Marie Skłodowska-Curie Office – Ireland
Head of Enterprise Partnerships at Science Foundation Ireland

16:40 – 16:55

 

Discussion & Feedback from pre-Summit workshops & Parallel workshops 

16:55 – 17:00

 

Awards Ceremony & Student Competition (Sponsored by UNUM)

17:00 – 17:05

 

Closing Remarks 

17:05 – 18:00

 

Networking Wine & Canape Reception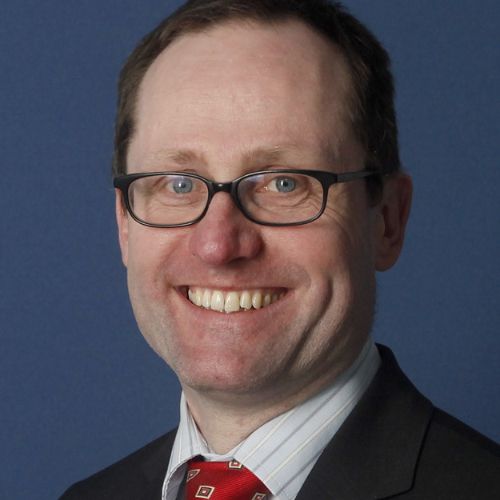 Executive Officer of Empower
Denise Manton
Denise Manton has 20+ years of multi-disciplinary experience with a focus on innovation driven technology and digital transformation initiatives both in industry and in academic research environments, operating at various levels from software engineering to senior management. In her role as Executive Officer of Empower, she will drive the long-term strategic planning of the research programme and lead engagement and collaboration with diverse stakeholder groups, building a community of practice to overcome the global challenges in the area of data governance. Denise is also responsible for ensuring the key objectives are met and growth of the programme achieved.
COO and Employee Experience Advocate - HRLocker
Crystel Robbins Rynne
Crystel's role as Chief Operating Officer is centred around growth and overseeing the day-to-day operations of HRLocker. She brings over 14 years of experience in sales, marketing, customer success and business development. As part of the executive management team, she is in charge of maintaining and driving operational results, all processes & procedures, and reports directly to the CEO.
Director of Innovation Value Institute
Professor Markus Helfert
Markus Helfert is the Director of IVI and Director of Empower – the SFI funded Programme on Data Governance. He is also Professor of Digital Service Innovation and Director of the Business Informatics Group at Maynooth University. He is a Principle Investigator at Lero – The Irish Software Research Centre and at the Adapt Research Centre. His research is centred on Digital Service Innovation, Smart Cities and IoT based Smart Environments and includes research areas such as Service Innovation, Intelligent Transportation Systems, Smart Services, Building Information Management, FinTech, Data Value, Enterprise Architecture, Technology Adoption, Analytics, Business Process Managem ent. Prof. Helfert is an expert in Data Governance Standards and is involved in European Standardisation initiatives. Markus Helfert has authored more than 200+ academic articles, journal and book contributions and has presented his work at international conferences. Helfert has received national and international grants from agencies such as European Union (FP7; H2020), Science Foundation Ireland and Enterprise Ireland, was project coordinator on EU projects, and is the Project coordinator of the H2020 Projects: PERFORM on Digital Retail.
Digitalisation Lead, Siemens Ireland
Joan Mulvihill
As the Digitalisation Lead for Siemens in Ireland, Joan Mulvihill continues to be at the forefront of driving technology adoption in Ireland. Having held the position of CEO of the Irish Internet Association for 7 years, followed by 2 years as the Centre Director for the Irish Centre for Cloud Computing and Commerce, her role at Siemens builds on Siemens' and her deep commitment to and understanding of the needs of Irish business for their digital transformation. Digitalisation means working differently. Siemens will always work with their clients to meet their operational technology needs with world class products and services and now through Digitalisation, Siemens leverages its domain expertise with clients to transform and create the businesses of their future.
Vice President, IDA
Helen Burke
Helen Burke is Vice President of IDA Ireland, with responsibility for driving Transformation and Innovation across the IDA client portfolio. Her role involves working on a consultancy level to identify strategic solutions resulting in increased productivity, resilience & innovation. Helen is currently based in Ireland but prior to this worked in New York, Frankfurt and Paris with responsibility for securing employment intensive investment for Ireland. She speaks fluent French and German and graduated with a Business Studies / German degree from University of Limerick followed by a Computer Science Master's Degree. Helen has recently completed an Advanced Diploma in Personal, Leadership and Executive Coaching and has a great interest in people's ability to reach their full potential through effective coaching.
Chief Information Officer for the Irish Government
Barry Lowry
Barry Lowry has been the Chief Information Officer for the Irish Government since April 2016 with the primary task of taking forward the Government's digital agenda. This includes developing the use of shared services, digital ID, digital services and data to better serve the people of Ireland and ensure that Ireland is well-placed to influence and exemplify the EU's digital ambitions for 2030.
Barry is also the Chief Adviser to Government on all Digital matters affecting the State and its citizens.
Barry was previously the Director for IT Shared Services and Strategy and Head of the IT Profession within the Northern Ireland Civil Service.
Barry is a Fellow of the Irish and British Computer Societies and is a former winner of both the BCS Northern Ireland IT Professional of the Year and Ireland's Government/Public Sector CIO/IT Leader of the year. He was awarded an O.B.E. for services to the Northern Ireland Government and the Northern Ireland Computer Industry in 2017 and an Honorary Fellowship of the Analytics Institute of Ireland in 2022.
Research Fellow at Maynooth University
Seán O'Fhóghlu
Seán Ó Foghlú is working in Maynooth University in supporting research, teaching and civic engagement, relating to public policy development and implementation and is working across the university in advancing the aims of the university in this regard. The role involves developing networks of engagement and practice on public policy development, effectiveness and practice, prioritising areas for work to be advanced and advancing such work areas.  He was previously Secretary General for the Department of Education and collaborates with the Department of Further and Higher Education, Research, Innovation and Science and the Higher Education Authority with a view to developing linkages with other universities. 
Deputy Director at ADAPT
Dave Lewis
Dave Lewis is an Associate Professor at the School of Computer Science and Statistics at Trinity College Dublin and the head of its Artificial Intelligence Discipline. He is also Deputy Director of the ADAPT SFI Research Centre for Digital Content Technology. He leads ADAPT's programme of industry collaborative research and its multidisciplinary research theme on Data Governance. 
His research focuses on the use of open semantic models to manage the Data Protection and Data Ethics issues associated with digital content processing. He has led the development of international standards in AI-based linguistic processing of digital content at the W3C and OASIS and is currently active in international standardisation of Trustworthy AI at ISO/IEC JTC1/SC42.
Director of the Bioscience Research Institute at Technological University of the Shannon Midlands Midwest
Professor Neil J Rowan
Professor Neil J Rowan is Director of the Bioscience Research Institute at Technological University of the Shannon Midlands Midwest. He is Funded Investigator at SFI-funded CURAM Research Centre for Medical Devices and holds Adjunct Professorships in the School of Medicine (NUI Galway), School of Biotechnology (University of Malaya, Malaysia), and School of Traditional Medicinal (University of KwaZulu Natal, South Africa).  He was Senior Lecturer and co-founder of Roberston Laboratories for Electronic Sterilization at University of Strathclyde University where he received a 5* in UK Research Assessment Exercise.  He has over 3 decades of supporting and enabling development of sustaining, green and disruptive technologies across food, medtech and environmental applications. He has supervised 28 PhDs to completion and published approximately 250 journal papers in these areas. He has co-created Empower Eco (Ecosystem)  Quadruple Helix platform for supporting industry with key actors regionally for developing green innovations that features in Midlands Regional Development Plant 2024. He has applied digital technologies to complex societal challenges. He is nationally and internationally funded including Interreg, Horizon Europe and Erasmus plus.  As member of Expert Working Group,  he has contributed  to national policies including "Research, Innovation Strategy, Impact 2030". He evaluates regularly for the European Commission including EIC Pathfinder Open Programme.
CEO and Co-Founder of Wellola
Sonia Neary
Sonia is the CEO and co-founder of Wellola. Wellola is an innovative digital health software company, whose founders believe only the sickest of the sick should be hospitalised and that the future of healthcare is preventative, community-based and supported by digital tools.
With over seventeen year's previous experience working as a Physiotherapist in the Irish healthcare setting, Sonia is a big believer in leveraging digital technology to support hospital-at-home and self-management care models. She champions Wellola's mission to offer care-enabling technology, which arms clinicians to keep well people well (and treat those that are unwell) in the community where possible, maximising clinical & economic outcomes & optimising patients' healthcare experiences.
An advocate for greater gender diversity in entrepreneurship, Sonia was honoured to represent Ireland as a finalist in the global 'Women Who Tech' awards in Paris (2019), and to accept both the Runner-up award for the IBEC 'Digital Health Innovation of the Year' and the 'Integrated Care' award from the Irish Medical & Surgical Trade Association on behalf of Wellola (2020).
Managing Director and Vice-President of UNUM Ireland
Padraic O'Neill
Padraig is MD and VP of Unum Ireland and is primarily responsible for Unum's award winning Technology Centre in Carlow. Unum Carlow is at the centre of Digital Transformation within Unum Group, a Fortune 500 US Insurer, access to talent, leading methods and experience has seen this centre nearly double over the last three years. Unum covers nearly 45 million people globally and its mission is to help the working world thrive throughout life's moments.  Previously Padraig held similar global commercial and technology leadership positions for J2 Global [Nasdaq], Sage [FTSE], Datalex and others.
NCP for Marie Skłodowska-Curie Actions (Ireland)
Dr Jane Carrigan
Dr Jane Carrigan is one of Ireland's two National Contact Points for Marie Skłodowska-Curie Actions and is passionate about research and supporting researchers. In her current role she provides tailored support to MSCA applicants across all sectors and disciplines and has a particular focus on widening participation in MSCA.
She has over 20 years' experience of working in higher education in Ireland- firstly as an academic, programme director and module coordinator for both undergraduate and postgraduate programmes, and in more recent years in research administration. Jane previously worked in Dublin City University where she was Research Development Officer for the Faculty of Humanities and Social Sciences and Research Officer in DCU's Institute of Education. Through her roles there she developed a track record in working successfully with researchers applying for EU funding.
Chief Information Officer at Irish Life
Simon Hanratty
Since 2019, Simon Hanratty has been Chief Information Officer at Irish Life, working at the company since 2004. Simon also worked in various roles at O2 Ireland such as Development Manager, Head of IT and Head of Products and Services. His roles in IT, Operations and Strategy across multiple industries have allowed Simon to learn more about how Change can be driven, designed, facilitated and even reversed.
University Engagement Lead at Microsoft Ireland
Russell Kane
Russell is the University Engagement Lead for Microsoft across the island of Ireland where he is exploring technologies with students, academics and administrators through hackathons, talks and workshops.
Before joining Microsoft he was an academic within the School of Electronics, Electrical Engineering and Computer Science at Queen's University, Belfast for 23 years. His interests within academia were in Innovation Leadership, which developed students' professional and entrepreneurial skills through engagement with companies by means of projects, competitions, talks and hackathons. Hackathon Evangelist in QUB and further afield including multi-disciplinary Hackathons with other schools & universities which have included areas such as data science, AI, medical, mental health, transport, sustainability to name a few. During his time in academia, he developed and delivered a number of courses and workshops to students both locally and internationally as well as guest speaking on technology at external events internationally. Before academia, he worked in the Public Sector and in Fintech.
Deputy Chief Technology Officer at Software AG
Dr. Christoph F. Strnadl
Christoph educated as a research scientist in Theoretical Physics, Dr. Strnadl has over 30 years of consulting and management experience in IT and how to leverage it for businesses. After 10 years as strategy consultant and business manager at Atos he joined Software AG in 2005 where he is now responsible as Deputy CTO for realizing technology innovations both internally in Software AG, with clients, and within industry associations such as Gaia-X or the Mobility Data Space. His expertise combines classical and modern enterprise application integration patterns with the IoT realm to truly achieve IT/OT convergence. He is a recognized public speaker with almost 300 public appearances, university lecturer for BPM technologies, advisor to a blockchain start up, and co-author of/contributor to six books.
Innovation Challenge 2023 for Students
With this year's Innovation Challenge, we are inviting students at Bachelor and Master Level from Ireland and the Ukraine from the three participating Universities to collaborate and develop an innovative solution that can help to improve lives and education. The innovation challenge is a competition organized by Ivano-Frankivsk National Technical University of Oil and Gas, Maynooth University with the Innovation Value Institute and Kyiv National Economic University named after Vadym Hetman to bring forward innovative solutions.
Students from the three participating Universities are invited to apply and will be assigned to form small international and interdisciplinary teams. The teams will collaborate virtually and propose a solution that can improves lives and education in the Ukraine and/or across Europe.