The Inaugural International Digital Health Summer School will be hosted at the Innovation Value Institute, Maynooth University on June 8th and 9th 2023.
Digital Health is emerging as a completely new discipline, one which combines intersecting disciplines of health, technology, engineering, economics, demographics and much more. While current health systems have served humanity very well yielding a more than doubling of life expectancy over the last two centuries, the systems are now facing a major crisis with full hospitals, a demographic timebomb and record clinician attrition. However one half of the world's population don't have access to affordable healthcare and the other half who do have access are increasingly finding it unaffordable. This global healthcare is facing a perfect storm and what Thomas Kuhn would call a Model Crisis.
Digital Health is emerging as a potential 'silver bullet' solution which can address critical issues such as accessibility, affordability, variability, quality and clinician work life balance.  The cutting edge Digital Innovation Methodology ' Open Innovation 2.0' and the Manhattan Manifesto Stay Left Shift Left 10X developed at the UN Science Summit Digital Health Symposium in New York in September 2022 will underpin the compelling frontier agenda.
Come listen and interact with world leading thoughtleaders and practitioners in an intimate setting to help learn and co-create a new 'win-win' healthcare future for all.
The centrepiece of the Summer School will be a distinguished lecture from Dr. Jerome Adams, ex US Surgeon General and now Director of Health Equity Initiatives, Purdue University.  Dr Adams will speak about the need and opportunity to achieve health equity and will also share experiences about leading the USA's response to Covid 19.
A compelling line up of speakers from across all of the four quadrant of the quadruple helix will speak including clinicians, venture capitalists, CEOs, policymakers and most importantly patients.
Apart from Education a key goal of the Summer School is to create an intellectual supercollider which accelerates the emergence of a directed Digital Health Open Collaborative Ecosystem.
Agenda for International Digital Health Summer School
Day 1 (June 8
th
)
Location: TSI Building, Maynooth University (Lecture Hall 3)
Time

 

Topic of Discussion

 

Speaker

 

Speaker Designation

 

9:00 – 9:10


Welcome Address

 

Professor Eeva Leinonen


Professor Martin Curley


Professor Ronan Farrell

 

President of Maynooth University
Professor of Innovation at Maynooth University
Dean of the Faculty of Science and Engineering at Maynooth University

 

9:10 – 9:40


Building an Open Collaborative Ecosystem to deliver a 10X better Health System – Stay Left, Shift Left 10X

Professor Martin Curley 

Professor of Innovation at Maynooth University 

9:40 – 9:50


Building a 10X higher Digital Health Exports

 

Leo Clancy

 

Chief Executive Officer at Enterprise Ireland

 

9:50 – 10:00


Building a 10X better Health system Culture

 

Dr. Caroline Whelan

 

Chief Executive Officer at Blackrock Health

 

10:00 – 10:10


Shifting left in Cardiac Care – Real Results in Real World Settings

 

Dr. Donal Bailey

 

Chief Executive Officer at Care Connect

 

10:10 – 10:30

Escaping the Health Matrix

Lars Hartenstein

Co-Leader at McKinsey Health Institute

10:30 – 11:00


Manhattan Manifesto

 

Dr Charles Larkin


Mary Carbajal
Carolyn Gullery
Donal Morris
Professor Martin Curley

 

Director of Policy Research, University of Bath


Founder & CEO of B1OS
Founder & Chairperson at HCI
Founder & CEO at RedZinc


Professor of Innovation at Maynooth University

 

11:00 – 11:30


Break

 

11:30 – 12:30


Distinguished Lecture – Achieving Health Equity

 

Dr. Jerome Adams

 

Executive Director of Health Equity at Purdue University

12:30 – 12:45


Response/Vote of Thanks

 

Professor Eeva Leinonen

 

President of Maynooth University

 

12:45 – 13:00


Summer School Photograph

 

13:00 – 14:00


Lunch at Pugin Hall, South Campus

 

14:00 – 14:20




The Future of Health

 

John Shaw

 

General Manager at Carelon Ireland

 

14:20 – 14:35


Humanised Healthcare

– Understanding and acting on patient demand for a better healthcare system


Hamish Dibley

Government & Public Services Director at BearingPoint

 

14:35 – 17:00

Two featured sessions available – 1) Researching, Funding, Growing and Scaling Ventures and 2) Data, AI and Disruptive Technology

Feature Session 1

 

Researching, Funding, Growing and Scaling Ventures –
Venture Capital is a theory of Growth and is the fuel that is propelling a Cambrian explosion of Digital Health Ventures

14:35 – 14:45




Funding Digital Health Ventures 

 

Amy Neale

 

General Partner at Delta Partners

 

14.45 – 14.55


Building a Digital Health Business, Going Public 

Jim Joyce 

Chief Executive Officer at Health Beacon 

14:55 – 15.05


Angel Investing in Healthcare 

 

Shamus Eivers

 

Entrepreneur

 

Funding Digital Health Research and Innovation

 

15:05 – 15:15


UK Digital Health Priorities

 

Phillipa Hemmings

 

Lead of Health Technologies at Engineering and Physical Sciences Research Council 

15:15 – 15:25


SFI Health Research Priorities 

Ciaran Seoighe 

Deputy Director General at Science Foundation Ireland 

15:25 – 15:35


North/South Digital Health Collaborations Possibilities 

Professor Joan Condell 

Professor of Intelligent Technologies at Ulster University 

15:45 – 16:00


Break

 

Featured Papers

 

16:00 – 16:15

Digital Respiratory

Professor Richard Costello 

Consultant Physician at the Royal College of Surgeons Ireland 

16:15 – 16:30

Scaling and Adoption of Digital Health

Janette Hughes

Director of Planning and Performance at Digital Health & Care Innovation Centre 

16:30 – 16:45

A new Patient Capability Maturity Framework 

Richard Wyatt Haines
Professor Martin Curley 
Chairman at HCI
Professor of Innovation at Maynooth University
16:45


Day 1 – Closing Keynote

 

Elaine Brennan

 

Senior Vice President at Northwell Health

 
Feature Session 2

 

Data, AI and Disruptive Technology


Generative AI and future technologies have the potential to revolutionise healthcare. In medical research, generative AI can create digital twins and synthetic patient data to identify personalised treatments and develop new drugs based on a patient's unique genetic profile, medical history, and lifestyle factors. This is key to reduce healthcare costs and improving patient reported outcomes. AI-powered image recognition can detect patterns in medical images, identify early signs of disease, even predict the likelihood of future health problems. Future technologies such as wearable devices and remote monitoring systems can collect real-time data to help doctors monitor patients remotely. These technologies can lead to more personalised and precise care for patients, transforming the way we diagnose, treat, and manage diseases.

 

14:30 – 14:35
Perfect Storm

Professor Martin Curley

Director of Digital Health Cluster at Innovation Value Institute

14:35 – 14:50

Driving a data driven Patient experience

 

John Glennane

 

Chief Executive Officer at Cap Ventis

 

14:50 – 15:05

European Health Dataspace

 

Sabine Gerdon

 

Business Development at Amazon Web Services

 

15:05 – 15:20

Data Governance

Professor Markus Helfert

 

Director at Innovation Value Institute

 

15:20 – 15:30
AI & ML for Health
Helene Dingreville

Data Science Director at Carelon

15:30 – 15:40
Data Platforms
Alistair Allen

Chief Technology Officer at Better

15:40 – 15:55

The Future of AI in Radiology

 

Dr. John Sheehan

 

Clinical Director Radiology at Blackrock Health

 

15:55 – 16:05

The EU AI act

 

Margaret Hartnett

 

Co-Founder at Progessio AI

 

16:05 – 16:20

AI and Biomechanical Modelling in Health




Dr Dario Cazzola

 

Associate Professor in Biomechanics at University of Bath

 

16:20 – 16:35

Break



16:35 – 16:45

Open Data and Implementation Science

 

Professor Anthony Staines 

Professor of Health Systems at Dublin City University 

16:45 – 17:00

High Tech and Health

 

Professor Gerry Lacey

 

Head of Dept of Electronic Engineering at Maynooth University

 

17:00 – 17:10

AI advances in Radiology

 

Patrick Doherty

 

Vice President of Siemens Healthineers

 

17:10 – 17:20

Patient Perspective on AI

Stephen McMahon

Director of Irish Patient's Association

17:20 – 17:30
IP and AI on Healthcare

Raymond J. Hegarty
Chief Executive Officer at Intaval Ltd.

17:30 – 17:45

AI and Avators Disrupting Health

 

Professor Ray O'Sullivan

 

Consultant Gynaecologist

 

17:45 – 18:00

Break



18:00


Featured Books and Summer School Reception at Maynooth Library




Welcome (Cathal McCauley (Chief Librarian at Maynooth University Library)




'OneHealth'

by 

 

Professor Piero Formica (Founder of International Entrepreneurship Academy) & Gareth Presch (Chief Executive Officer at World Health Innovation Summit)


'

Towards a Digital Ecology'

by Dr. Victoria Betton (Practice director – human-centred design at SmartCo Consulting)


'

Doing Digital'

by Ved Sen (Business Innovation at TATA Consultancy Services)

 
Day 2 (June 9
th
)
Location: TSI Building, Maynooth University (Lecture Hall 3)
Time

 

Topic of Discussion

 

Speaker

 

Speaker Designation

 

9:00 – 9:20


Digital Health at Scale – The Apollo Case 

 

Ralf Dreischmeier

 

Senior Partner at McKinsey & Co

 

9:20 – 9:40


Open Innovation & Technology Transfer in Digital Health: the role of universities

Professor Fabrizio Dughiero

Professor of Electronic Engineering at University of Padua 

9:40 – 10:00


Led Digitalisation

 

Professor Linda Newnes

 

President, Interdisciplinary Research Society

 

10:00 – 10:10




Pharmacy First – A new initiative to drive structural change in the Healthcare Industry

 

Dermot Twomey

 

President of IPC and Pharmacist

 

10:10 – 10:20


Interdisciplinary Research in Health

 

Dr Atilla Sik

 

Director at Institute of Transdisciplinary Discoveries


10:20 – 10:30 




Network Centric Healthcare

 

Professor Cormac Sreenan



Professor at University College Cork
10:30 – 10:40


Neurology and Digital Health

 

Professor David Henshall

 

Director at FutureNeuro

 

10:40 – 10:50


Digital Health is a Political Decision 

Ivan Yeates 

Broadcaster

10:40 – 10:50

Digital Health Ecosystems 

Andy Bleaden 

Community Director at ECHAlliance

10:50 – 11:00

Architecting Future Health System

 

Dr. Monica Suryavanshi

 

Executive Director at Helios Health

 

11:00 – 11:20




Break

 

11:20 – 12:30




Introducing 5 10X Disruptive technologies which can change Healthcare globally

 

 

Respirasense – Making every breath count

 

Antoinette Doherty
Myles Murray 
Adv. Nurse Practitioner at Letterkenny University Hospital
Chief Executive Officer at PMD Solutions 

 

Occular Micro Tremor detecting Neurolgical disease earlier

 

David van Zuydam

 

Chief Executive Officer at Head Diagnostics

 

 

Digital Ultrasound

 

Karen Kelly


Dr. Peter Weimersheimer 

Adv. Nurse Practitioner
Chief Medical Officer at Butterfly Network

 

 

Blockchain Based Personal Electronic Health Records

 

Mary Carabjal

 

Chief Executive Officer at B1OS

 

 

Motusi, a new Vital Sign

Mark Alexander 

Chief Executive Officer at Motusi 

12:45 – 13:45


Lunch

 

13:45 – 15:15


User and Patient Driven Innovation – 10X

 

 

Delivering a 10X Better GP experience

Dr. Frank Kenny
David Mulville 
Chief Executive Officer at Hanover Medical
Chief Executive Officer at Dataflow International 

 

10X Reduction on Medication errors that the system has brought to patients

Ade Stack


Conor Leonard

 

Chief Executive Officer at Digicare
Chief Executive Officer at Royal Hospital Donnybrook 

 

Delivering a 10X improvement in Thermometry 

Dr. Roisin Shorthall 

Chief Executive Officer at Trimedika 

 

TBC

Richelle Flanagan 

Chief Executive Officer at Movement is Medicine

 

Patient Led Innovation 

Dearbhail Ormond 

Chief Executive Officer at Frendo 

 

Zonitas – 10X better Heart Attack response

Dee McGuone
Dr. Vinod Malik 

Adv. Nurse Practitioner at St. James Hospital




Chief Executive Officer at Zonitas

 

 

Clinical Workforce Scheduling 

Aimee Madden 

Founder & Chief Executive Officer at Clinishift 

15:30 – 15:50 




Break

 

16:00 – 17:00


Health Elevator and Changing the Business Model of Health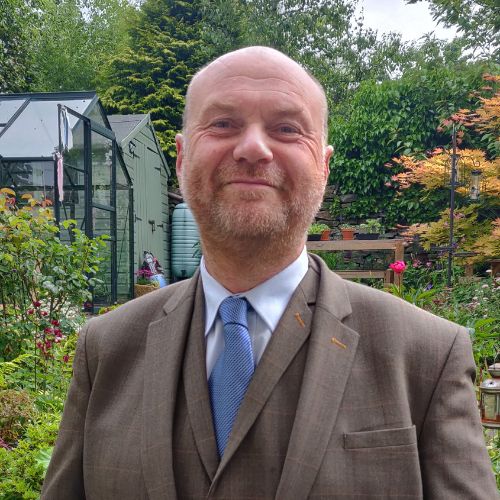 Other Speakers Include:
Dr Roisin Molloy, CEO, Trimedika (Northern Ireland)
Ralf Dreischmeier, Partner, McKinsey & Co
Lars Hartenstein, Co-Leader, McKinsey Health Institute
Leo Clancy, CEO at Enterprise Ireland
Professor Linda Newnes, President Institute of Interdisciplinary Engineering, Centre Director for People Led Digitalisation, University of Bath (UK)
Dr Victoria Betton, NHS and Author "Towards a Digital Ecology"
Dr Vinod Malik, St James Hospital, Dublin and CEO, Zonitas
Aimee Madden, CEO, Clinicshift
Richard Wyatt Haines, Chair, HCI
Sabine Gerdon, Amazon Web Services
Professor Eamonn O'Neill, Head of Computer Science, University of Bath
Richard Kennedy, Janssen
Ciaran Seoige, Deputy Director, Science Foundation Ireland
Mark Alexander, CEO, Motusi (USA)
Professor Anthony Staines, Professor of Health Systems, DCU
Professor Joan Condell, Ulster University
Richelle Flanagan, Entrepreneur and Parkinson's Advocate
John Glennane, CEO, CapVentis
Karen Kelly, ANP, Novak Cardiac Alliance
David Mulville, CEO, Dataflow International